Where Nature & Art Lien | Jo ridge kelley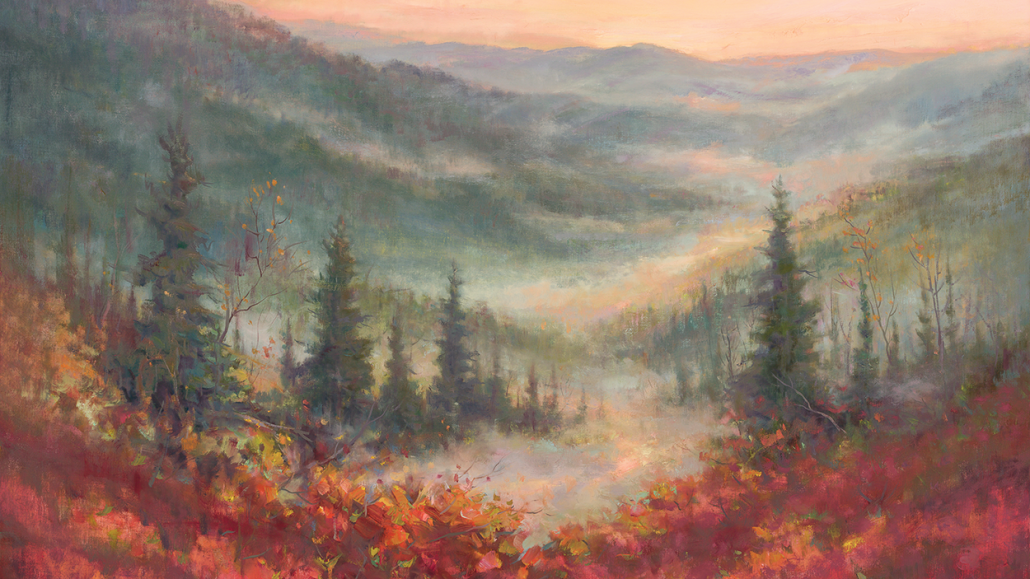 Written by: Marlène Osteen | Problem:
Respect for nature is at the heart of Jo Ridge Kelley's seductive creations.
---
LnRiLWNvbnRhaW5lcltkYXRhLXRvb2xzZXQtYmxvY2tzLWNvbnRhaW5lcj0iMGQxNDkzYzBjZWM1YzQyMmRiMzNlOTc2NmZjYTFmZDciXSB7IHBhZGRpbmc6IDEwcHggNDBweCAxMHB4IDQwcHg7IH0gLnRiLWNvbnRhaW5lcltkYXRhLXRvb2xzZXQtYmxvY2tzLWNvbnRhaW5lcj0iZWQzODMyYWE2MjAxY2JlYzViMWU1YjkwMmRjMDY3ZTIiXSB7IHBhZGRpbmc6IDI1cHg7IH0gLnRiLWJ1dHRvbltkYXRhLXRvb2xzZXQtYmxvY2tzLWJ1dHRvbj0iZTVkMGMwYWZjZWM1ZWRiOTA5MWEwMGU3Zjc2ZmJjODkiXSAudGItYnV0dG9uX19saW5rIHsgYmFja2dyb3VuZC1jb2xvcjogcmdiYSggMTU5LCA4MiwgNTcsIDEgKTtib3JkZXItcmFkaXVzOiAwO2NvbG9yOiByZ2JhKCAyNTUsIDI1NSwgMjU1LCAxICk7Zm9udC1zaXplOiAxMnB4O2xpbmUtaGVpZ2h0OiAxMHB4O3RleHQtdHJhbnNmb3JtOiB1cHBlcmNhc2U7Y29sb3I6IHJnYmEoIDI1NSwgMjU1LCAyNTUsIDEgKTsgfSAudGItYnV0dG9uW2RhdGEtdG9vbHNldC1ibG9ja3MtYnV0dG9uPSJlNWQwYzBhZmNlYzVlZGI5MDkxYTAwZTdmNzZmYmM4OSJdIC50Yi1idXR0b25fX2ljb24geyBmb250LWZhbWlseTogZGFzaGljb25zO21hcmdpbi1yaWdodDogNXB4OyB9IC50Yi1idXR0b25bZGF0YS10b29sc2V0LWJsb2Nrcy1idXR0b249ImU1ZDBjMGFmY2VjNWVkYjkwOTFhMDBlN2Y3NmZiYzg5Il0gLnRiLWJ1dHRvbl9faWNvbjo6YmVmb3JlIHsgY29udGVudDogJ1xmNTA4JzsgfSAudGItZmllbGRbZGF0YS10b29sc2V0LWJsb2Nrcy1maWVsZD0iZTk1NDE4ZjgxYmZmMjFjMzQ1OTZkYjY2MjhmNDVlYjIiXSBhIHsgdGV4dC1kZWNvcmF0aW9uOiBub25lOyB9ICBbZGF0YS10b29sc2V0LWJsb2Nrcy1pbWFnZT0iZjI5MTJiODMzZDM1MjEzYmNiOGM3MzhlZGMwZjU5ZTciXSB7IG1heC13aWR0aDogMTAwJTsgfSAudGItZmllbGRzLWFuZC10ZXh0W2RhdGEtdG9vbHNldC1ibG9ja3MtZmllbGRzLWFuZC10ZXh0PSI4YmFhZjBmOTZlZGYzMzJkZTg4MmRmZDIzNDVkZjYzMiJdIHsgbWFyZ2luLXRvcDogMDtwYWRkaW5nLXRvcDogMDsgfSBAbWVkaWEgb25seSBzY3JlZW4gYW5kIChtYXgtd2lkdGg6IDc4MXB4KSB7IC50Yi1maWVsZFtkYXRhLXRvb2xzZXQtYmxvY2tzLWZpZWxkPSJlOTU0MThmODFiZmYyMWMzNDU5NmRiNjYyOGY0NWViMiJdIGEgeyB0ZXh0LWRlY29yYXRpb246IG5vbmU7IH0gICB9IEBtZWRpYSBvbmx5IHNjcmVlbiBhbmQgKG1heC13aWR0aDogNTk5cHgpIHsgLnRiLWZpZWxkW2RhdGEtdG9vbHNldC1ibG9ja3MtZmllbGQ9ImU5NTQxOGY4MWJmZjIxYzM0NTk2ZGI2NjI4ZjQ1ZWIyIl0gYSB7IHRleHQtZGVjb3JhdGlvbjogbm9uZTsgfSAgIH0g
T
Jo Ridge Kelley's art celebrates the demanding and spirited tradition of outdoor painting.
It's an art form that dates back to at least the mid-18th century, when landscapers made preliminary oil sketches on site, working directly from nature.
And no one in our area expresses it better than Kelley, a studio and outdoor painter who lives and works in Waynesville and Asheville.
Her work is inspired and reflects her Quaker past, having grown up on a dairy farm in Sophia, North Carolina, where she developed an intimate connection with nature. Later in drawing and art studies at UNC Charlotte, she was influenced by the works of the great Impressionist artists – Monet, Renoir and Van Gogh.
Kelley's view of western North Carolina is a study of its mountains, lakes and lily ponds, painted in ribbons of exuberant hues and textures – a tribute to the connection between art and nature. She is well known for representing nature on her terms, tackling heroic subjects such as Whitewater Falls.
Not interested in "describing every detail", she renders them in a vibrant expressionist style that uses both bold and unexpected color relationships, often on oversized canvases.
The impact of his work is breathtaking with abstract but recognizable images interwoven with an intense palette of deep light and shadow. The effect of the interplay of these elements compels the viewer to appreciate and meditate on the overwhelming splendor and power of the natural world.
She said, "It is impossible for me to live here surrounded by these ancient mountains and the rising mist and not paint them. I deeply feel the peace and serenity of the top of the mountain. I will always strive to capture these emotions in my art.
Kelley's works are held in private and corporate collections across the country and around the world. She enjoys creating large commission paintings of mountain landscapes, waterfalls and coastal scenes.
"It's what I love to do and I feel very passionate," she says. "Bring the beauty and energy of nature indoors where you can feel the essence of the place. I want to share the joy of my experience of being there.
Her work has been featured in regional and national publications including American Art Collector Magazine.
You can find more information at joridgekelley.com.
by Marlene Osteen