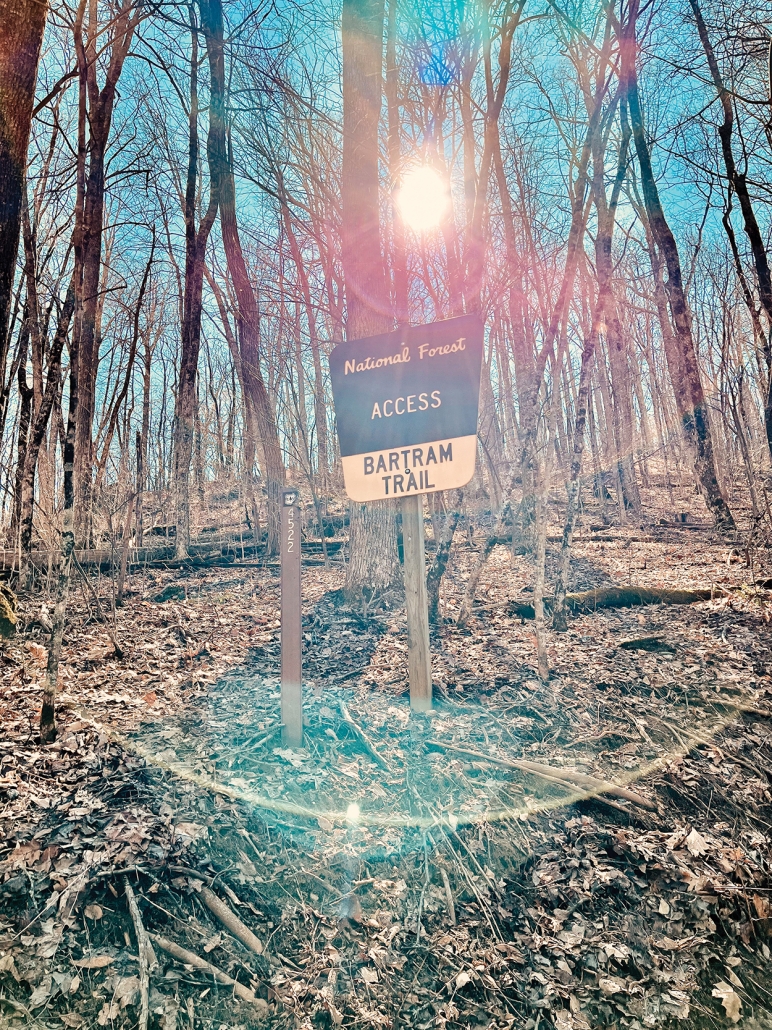 Vast and Varied: Whiterock Mountain
Written by: Deena Bouknight | Publish: April – 2022
Although the top of Whiterock Mountain is stunning, there are little treasures embedded throughout the hike.
---
LnRiLWNvbnRhaW5lcltkYXRhLXRvb2xzZXQtYmxvY2tzLWNvbnRhaW5lcj0iMGQxNDkzYzBjZWM1YzQyMmRiMzNlOTc2NmZjYTFmZDciXSB7IHBhZGRpbmc6IDEwcHggNDBweCAxMHB4IDQwcHg7IH0gLnRiLWNvbnRhaW5lcltkYXRhLXRvb2xzZXQtYmxvY2tzLWNvbnRhaW5lcj0iZWQzODMyYWE2MjAxY2JlYzViMWU1YjkwMmRjMDY3ZTIiXSB7IHBhZGRpbmc6IDI1cHg7IH0gLnRiLWJ1dHRvbltkYXRhLXRvb2xzZXQtYmxvY2tzLWJ1dHRvbj0iZTVkMGMwYWZjZWM1ZWRiOTA5MWEwMGU3Zjc2ZmJjODkiXSAudGItYnV0dG9uX19saW5rIHsgYmFja2dyb3VuZC1jb2xvcjogcmdiYSggMTU5LCA4MiwgNTcsIDEgKTtib3JkZXItcmFkaXVzOiAwO2NvbG9yOiByZ2JhKCAyNTUsIDI1NSwgMjU1LCAxICk7Zm9udC1zaXplOiAxMnB4O2xpbmUtaGVpZ2h0OiAxMHB4O3RleHQtdHJhbnNmb3JtOiB1cHBlcmNhc2U7Y29sb3I6IHJnYmEoIDI1NSwgMjU1LCAyNTUsIDEgKTsgfSAudGItYnV0dG9uW2RhdGEtdG9vbHNldC1ibG9ja3MtYnV0dG9uPSJlNWQwYzBhZmNlYzVlZGI5MDkxYTAwZTdmNzZmYmM4OSJdIC50Yi1idXR0b25fX2ljb24geyBmb250LWZhbWlseTogZGFzaGljb25zO21hcmdpbi1yaWdodDogNXB4OyB9IC50Yi1idXR0b25bZGF0YS10b29sc2V0LWJsb2Nrcy1idXR0b249ImU1ZDBjMGFmY2VjNWVkYjkwOTFhMDBlN2Y3NmZiYzg5Il0gLnRiLWJ1dHRvbl9faWNvbjo6YmVmb3JlIHsgY29udGVudDogJ1xmNTA4JzsgfSAudGItZmllbGRbZGF0YS10b29sc2V0LWJsb2Nrcy1maWVsZD0iZTk1NDE4ZjgxYmZmMjFjMzQ1OTZkYjY2MjhmNDVlYjIiXSBhIHsgdGV4dC1kZWNvcmF0aW9uOiBub25lOyB9ICBbZGF0YS10b29sc2V0LWJsb2Nrcy1pbWFnZT0iZjI5MTJiODMzZDM1MjEzYmNiOGM3MzhlZGMwZjU5ZTciXSB7IG1heC13aWR0aDogMTAwJTsgfSAudGItZmllbGRzLWFuZC10ZXh0W2RhdGEtdG9vbHNldC1ibG9ja3MtZmllbGRzLWFuZC10ZXh0PSI4YmFhZjBmOTZlZGYzMzJkZTg4MmRmZDIzNDVkZjYzMiJdIHsgbWFyZ2luLXRvcDogMDtwYWRkaW5nLXRvcDogMDsgfSBAbWVkaWEgb25seSBzY3JlZW4gYW5kIChtYXgtd2lkdGg6IDc4MXB4KSB7IC50Yi1maWVsZFtkYXRhLXRvb2xzZXQtYmxvY2tzLWZpZWxkPSJlOTU0MThmODFiZmYyMWMzNDU5NmRiNjYyOGY0NWViMiJdIGEgeyB0ZXh0LWRlY29yYXRpb246IG5vbmU7IH0gICB9IEBtZWRpYSBvbmx5IHNjcmVlbiBhbmQgKG1heC13aWR0aDogNTk5cHgpIHsgLnRiLWZpZWxkW2RhdGEtdG9vbHNldC1ibG9ja3MtZmllbGQ9ImU5NTQxOGY4MWJmZjIxYzM0NTk2ZGI2NjI4ZjQ1ZWIyIl0gYSB7IHRleHQtZGVjb3JhdGlvbjogbm9uZTsgfSAgIH0g
Although it may seem like the route to the Jones Gap parking lot is nothing like a hop, skip, or jump from the Highlands Road exit, the hike from there to a rocky shelf at the top of Whiterock Mountain far outweighs any driving annoyances.
Considered a moderate hike, Jones Gap to Whiterock Mountain on the Bartram Trail is a moderately trafficked 4.6 mile out and back trail.
Pick up a map of the Bartram Trail at any local outfitter store—or buy online—to see which part of the 78-mile section from Georgia to North Carolina is traversed with this hike.
The trail, along with historic sites and sections in several southern states, is named after William Bartram, an American botanist, ornithologist, natural historian, and explorer. Bartram is the author of the first-person book Bartram's Travels, which chronicles his adventurous explorations from 1773 to 1777. There are sections of the Bartram Trail just across the line in Georgia, as well as from Whiterock to at Lake Nantahala on the other side of Franklin.
But the Jones Gap to Whiterock Mountain hike is a feast for the senses for nature lovers.
In cold weather, icicles hang on emerald-green embankments of moss; patches of curly lichen and pale teal cover the surface of the rocks year-round; springtime trilliums arise creamy white and pale pink from the forest beds; and, stands of rhododendrons and oleanders blooming in summer color large sections of the hiking trail. Signage occasionally provides information on various plant species.
Still, it's the expansive views that are worth all the driving and hiking effort. The cliff atop Whiterock Mountain, named for its steep stone face, drops down to offer sweeping vistas that take your breath away.
The trail is primarily used for hiking, but pack-in/pack-out camping is allowed and evidence of a few heavily used spots are evident along this section of the Bartram. Dogs are welcome, but must be leashed if not voice trained.
While April through November is considered ideal hiking time, especially when elevations are above 4,000 feet, this section of the Bartram Trail is open year-round.
Rachel Newcomb of Mainspring Conservation Trust discovered the hike a few months ago: "The hike along this section of the Bartram Trail was very enjoyable! As a conservation professional, gazing at the panorama from the rock face gave me a sense of gratitude for this corner of the world that I am lucky enough to call home.
Meta Sadlon, who hiked on a cold February day, added, "It was very challenging, from the vegetation to the stunning views of the Tessentee Valley."
To get there, turn onto Gold Mine Road from US 64 (Highlands Road). Take Gold Mine for a short distance before turning left onto Dendy Orchard Road.
Travel along Dendy Orchard Road, which will turn into gravel and eventually there will be a sign on a right hand bend that reads: "Nantahala Forest Access – Bartram Trail".
Take a right and follow the narrow, windy gravel road for what might seem like forever, but it's only two miles and ends at the trailhead. The AllTrails app includes hiking.