Transform Magazine: Postcard from Paris – 2021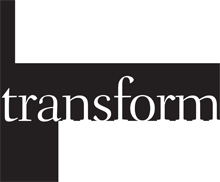 Gauthier Boche, VP of Strategy and Innovation for Europe at the global brand design agency, Marks, speaks to Transform magazine about the distinctive aspects of brand design in Paris and more broadly in France. He explores how the projects Marks covers in Paris differ from those in other countries and what are the design macro-trends that exist in Europe but are not present in Asia or the Americas.
What is the particularity of brand design in Paris and more generally in France?
In France, historically and semantically, brand design has focused more on ornament and craftsmanship than on concepts and ideas. In English, 'design' means both the drawing and the intention behind the drawing – the idea. In French, the words tend to be more concentrated, so the design leaned more on the refined decor than on the disruptive marketing idea as is the case in the United Kingdom. Thus, we have very beautiful typographies (Jean Baptiste Levée), model makers (Marion Richard), photographers (Hervé Lassence). In Paris, you will find many amazing designers who act as "artisans" of brands.
Marks has offices all over the world. To what extent is an agency's work with brands influenced by the location of the agency? How do the projects you cover in Paris differ from those in other countries?
Among the variety of marketing activities, brand design appears to be the most globalized – the processes and ways of working are relatively similar across the world. However, the culture that immediately surrounds designers is often reflected in their work. In Paris, the type of projects that we deal with often lean towards the artisanal aspect of the brand and are located a little more in the premium and super premium spaces, in particular in food and cosmetics. We can thank Louis the Great and the Palace of Versailles for this!
How do you make your branding relevant to the very diverse audience that makes up the Parisian population?
A brand for everyone is a brand for no one! "Postcard syndrome" is the danger of living in a place like Paris. Paris is indeed a city of fashion but also a place of street culture, especially in its outskirts. To stay tuned to the city, our teams regularly go on creative scouting, exploring different neighborhoods. Because haute couture typically recycles street culture, it helps us keep an eye on the city's diversity and the forefront of the brand.
Paris is a city rich in culture, history and heritage. How does this influence your work?
Our environment is what makes us. The Parisian culture influences above all the way in which we contextualize the brand strategy. Something we often do is revisit the original meaning of words through etymology, as well as understand how a style / form travels through history. It gives us a strong cultural background to anchor everything we do.
What kinds of brand design macro trends exist in Europe that are not present in Asia or America?
Today's world is so globalized that it is difficult to find region-specific macroeconomic trends. However, in Europe I have seen the subject of sustainability treated with a lot of thought in product and brand design. It's a small, urbanized continent, so people are very aware of it.
Another trend concerns "non-branding" or "debranding". Brands have become the symbol of "industrial production". Marketers and designers are trying to move away from this perception by creating smoother brand guidelines, letting experience through product and innovation take over a bit more.