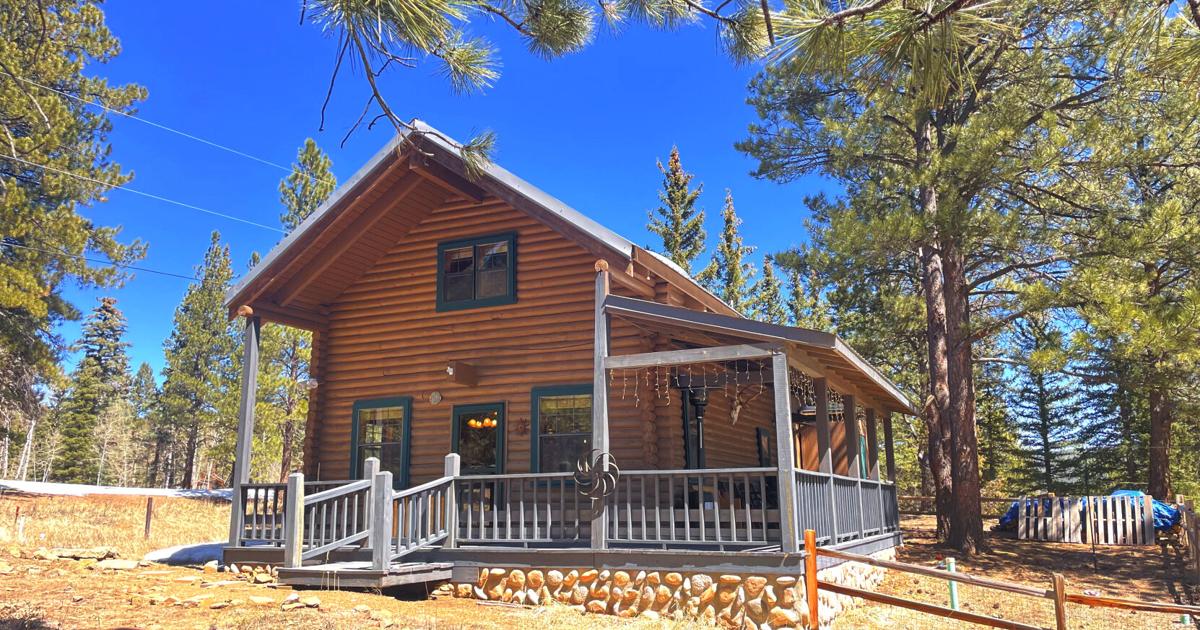 The Storybook Hut in Valle Escondido | enchanted houses
Set amongst tall pines, this storybook log cabin is the perfect retreat from the world. The porch welcomes visitors and connects to a wraparound veranda with mountain views. It's a great place to relax after a beautiful fall day of hiking, biking, or golfing in nearby Valle Escondido. The veranda is lit by tiny magic lights and heated by a heat lamp so that afternoon relaxation can extend into the evening.
The fairy tale continues inside the cabin with its sunny interior with wooden floors and ceilings and a cozy dining area. The kitchen has a central breakfast bar and glossy wood cabinets. The house was recently updated.
so much nature
For more information