Storytelling Vacation this Saturday in Frostburg, Maryland | New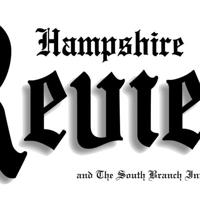 FROSTBURG – The 18th Annual Storybook Holiday Celebration, hosted by the Children's Literature Center at Frostburg State University, will bring its seasonal joy to downtown Frostburg on Saturday (December 4).
The festivities will begin at 7:30 a.m. and end with a throwing snowball at 4 p.m. In the event of inclement weather, activities will take place in the Armstrong Insurance garage.
The day welcomes all ages and includes a parade, storybook readings and more family-friendly activities. Participants have the chance to meet Santa Claus and children's book author Marty Rhodes Figley.
The day's events begin with Breakfast With the Elves from 7:30 am to 10:30 am at the Gunter Hotel at 11 W. Main St. Tickets are $ 6 for children and $ 12 for adults and will be sold at the hotel. advance to the hotel. The Maryland Masonic Child Identification Program (MD CHIP) will be held all day from 9 a.m. to 3 p.m. at the American Legion at 27 W. Main St.
After breakfast, the elves will face off at the Elf Olympics in the Broadway parking lot from 9:30 am-10:15am. After the friendly competition, participants can proceed to the parade launch show in front of the Gunter Hotel in Mountain City Center for the Arts at 10:15 am The parade will begin at 10:30 am after Run Your Bells Off for Autism, a charity run. fun.
Following the parade, from 11 a.m. to 3 p.m., Cocoa With the Po-Po will be held at the Frostburg Police Department at 37 S. Broadway. Then, from 11:30 a.m. to noon, the Frostburg Dance Academy will perform in the Broadway parking lot. From 11:30 a.m. until 12:30 p.m., Tail Waggin 'Tutors will be giving storybook readings at the Frostburg Community Library at 65 E. Main St.
Seasonal activities and attractions will be available at City Place at 14 S. Water St. from 11:30 am to 3 pm, including the Elves' Secret Workshop, Writing a Letter to Santa and Photo with an Elf.
Next, Figley will make a presentation and sign copies of his book "Santa's Underwear" at the Gunter Hotel from 1 pm to 2 pm. Cookie kits will also be distributed.
Other attractions include craft stops and business promotions in the Main Street area. Kids can visit the Miniature Railroad Display at 10 Mechanic St. and the Santa's House at PS Hair Design at 20 S. Broadway.
Storybook Holiday will conclude with the Jack Frost Neighborhood Snowball Toss which will take place through residential streets from 4 p.m. to 5 p.m. o