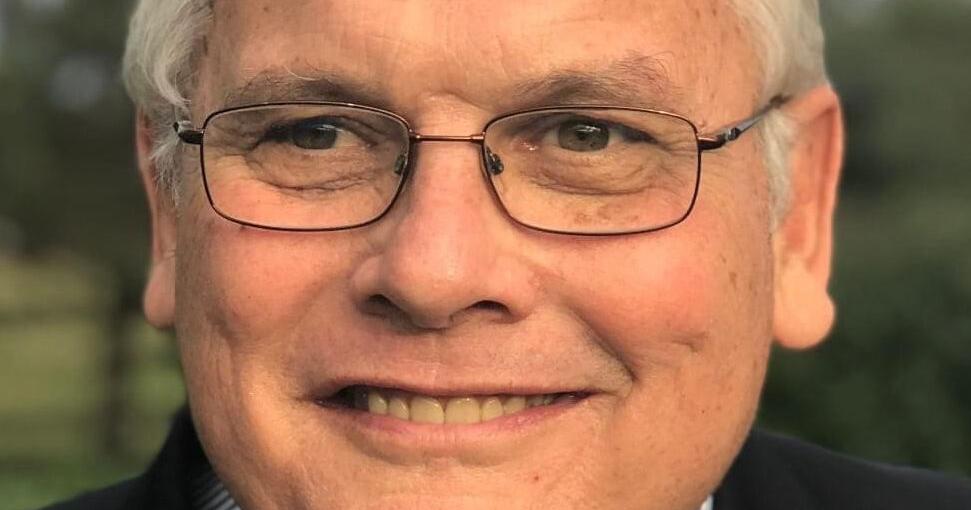 Raymond J. "Randy" Funkhouser II | Obituary
Raymond J. "Randy" Funkhouser II Raymond Joseph "Randy" Funkhouser, II, 70, passed away peacefully on February 4, 2022. Randy is survived by his beloved wife of 46 years, Clissy, his sons John and Joe Funkhouser , his daughter Kate Brown, his son-in-law Mike Brown, his grandson Clyde Brown, his sister Ann Strite-Kurz and a vast network of beloved family and friends and his loyal dog Finnegan. He is predeceased by his mother Ruth Funkhouser, his father and stepmother Justin and Carolyn Funkhouser, his sisters Carol Funkhouser and Pam Day and his longtime mentor Frank Gall. His brother Robert Funkhouser died on February 7.
Randy was born and raised in Charles Town, West Virginia. He attended Powhatan School in Boyce, Virginia, and Hill School in Pottstown, Pennsylvania. He graduated from Stanford University with a BA in creative writing before returning to Jefferson County to partner with his mother Ruth and mentor Frank Gall in running O'Sullivan Farms. He has been actively involved in the West Virginia Thoroughbred industry and farmland preservation, working tirelessly for decades with legislators and community leaders to protect and improve the Thoroughbred industry. Randy was a member of the Charles Town Horsemen's Benevolent Protective Association (HBPA) for 25 years, including serving as President for 16 of those years. He has served on the boards of the National HBPA, the West Virginia Thoroughbred Breeders Association, the West Virginia Breeders Classics, the Museum of the Shenandoah Valley, and was a founding member and organizer of the Charles Town Racetrack Chaplaincy.
Randy followed in the footsteps of his grandfather, RJ Funkhouser, in his passion for Jefferson County's rich culture, history and agriculture. Sons, John and Joe, continue their father's legacy of running the family farm and advocating for horsemen in West Virginia.
An avid photographer in the early years, Randy pursued his love of creative writing and recently published a book of poetry, Shenandoah Valley Sketches.
Randy had a voracious appetite for life, learning and travel. He had a frantic hope that each year's crop of foals would be the best yet. He was a visionary, a scholar and above all a man of honor. He had a big heart and also laughed and cried with abandon. Her radiant smile still lit up the room.
Randy had an encyclopedic knowledge of family traditions, fine wine, Thoroughbred pedigrees and all the books he read. He was good, generous and always appreciated God's creation. He loved the Lord, his family, his farm, his friends, and a good story. And boy, could he tell a story.
He will be greatly missed.
A funeral service will be held at 2 p.m. on Sunday, February 20 at Covenant Church, 7485 Shepherdstown Pike, Shepherdstown, WV. The service will be streamed live and the link is on the website,
randyfunkhouser.com
The family invites you to share your memories of Randy on the site,
randyfunkhouser.com
. Select "Memorial" from the menu and use the links to share memories via email or upload photos.
In lieu of flowers, contributions may be sent to Charles Town Racetrack Chaplaincy, PO Box 1377, Charles Town, WV 25414. Or Friends of Happy Retreat, PO Box 1427 Charles Town, WV 25414 (https://www.happyretreat.org / make a donation/ ). Or The Bridge Community Church 114 S. Fairfax Blvd., Ranson WV 25438 (https://thebridgewv.church/give).
Condolences can be expressed to
www.eackles-spencerfuneralhome.com