Pentucket players will travel 'into the woods' | Haverhill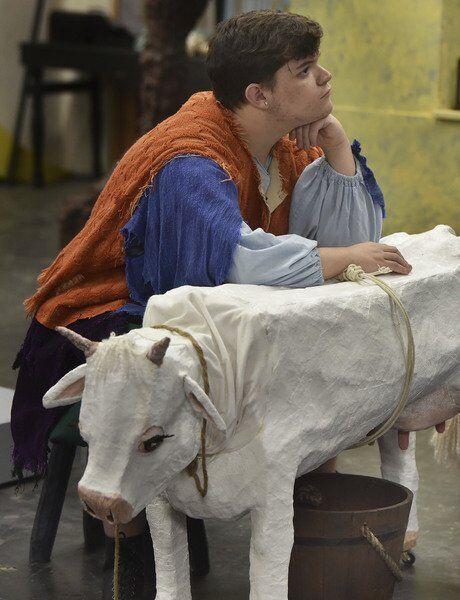 HAVERHILL – The lights on the stage have barely cooled since the Pentucket Players presented their springtime comedy-drama, "Mass Appeal," in the Nicholas J. Ross Auditorium at City Hall.
The group is now gearing up for their Labor Day weekend production of the classic musical fairy tale, "Into the Woods".
James Lapine and Stephen Sondheim take everyone's favorite storybook characters and bring them together for a modern classic. The Tony Award-winning book and score is both enchanting and touching, Pentucket Players officials said.
The story follows a baker and his wife, who wish to have a child; Cinderella, who wishes to attend the King's Day; and Jack, who wants his cow to give milk. When the baker and his wife learn that they cannot have children due to a witch's curse, the two set off on a journey to break the curse. Everyone's wish is granted, but the consequences of their actions come back to haunt them later with disastrous results.
Performances take place on Friday and Saturday September 3 and 4 at 7:30 p.m. and Sunday September 5 at 5 p.m. There are no performances in the morning.
All seats are reserved and can be obtained by visiting the group's website, www.pentucketplayers.org. Social distancing options will be available.
The production, directed by Haverhill resident John Buzzell – with musical direction by John Eldridge of Bradford – features a cast of 18 performers from the Greater Boston, Cape Ann and New Hampshire areas.
The fully staged production marks the group's return to presenting live musical theater after a one-year hiatus due to the pandemic.
The settings are by David Bilodeau from Epping, New Hampshire. The choreography is by Alex Skaggs of Wilmington.
The production includes an 11-piece orchestra conducted by John Eldridge.