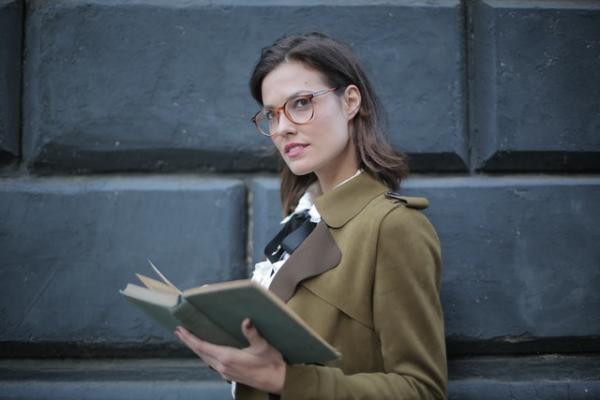 Optometrist Mosman sheds light on the main methods of improving vision for patients
Mosman, Australia – April 18, 2022 /MarketersMEDIA/ —
Vision specialists advise patients on ways to improve their eyesight.
Many conditions that cause vision loss have diverse causes, requiring different interventions to prevent or cure. Some of these conditions include diabetes, cataracts, and age-related macular degeneration.
Gary Rodney, the founder of Smart Vision Optometry and one of the leading smart vision optometrists at Eyes InDesign Mosman, says there are many ways to improve our eyesight through behavior modification.
"For example, omega-3 fatty acids and other nutrients found in certain foods may help reduce your risk of developing cataracts and macular degeneration," Gary said. "A healthy diet also helps reduce your risk of diabetes and heart disease and prevent age-related eye degeneration."
Researchers estimate that approximately 2.5 million eye injuries occur in the United States each year. These have a wide range of causes, but wearing the correct glasses can help prevent some more common vision problems.
Even everyday activities can be dangerous. For example, some of the most common injuries occur while playing sports and doing household chores.
Proper eye protection can help prevent injury and minimize the effects of chemicals and impact on the eyes during activities. However, wearing glasses in certain circumstances is not recommended for safety reasons. If they break, you run the risk of broken glass getting into your eyes.
The sun is another potential hazard. UV blocking sunglasses are also worn to protect the eyes from the harmful effects of ultraviolet light. Wearing them can help prevent vision loss and prevent cancer.
People most likely to suffer from UV exposure include outdoor athletes, farmers and surfers, but anyone who spends a large majority of their day in the sun can be affected.
Gary Rodney stresses that choosing a pair of sunglasses with adequate UV protection is essential. In a pinch, wearing a hat and keeping an eye out for clouds is also a great way to protect your eyes from harmful UV rays.
If you're concerned about your eye health, a comprehensive dilation eye exam is one way to make sure your eyes are in good condition. This simple test involves using special drops to widen your pupils.
Smart Vision Optometry clinics are located in several suburbs of Sydney. Book a comprehensive Smart Vision Vision Skills Assessment or Advanced Eye Health Test for any child or adult by calling Mosman Clinic (02) 9969 1600 or Bondi Clinic (02) 9365 5047, book an appointment online.
Written and syndicated by YDMA News.
Contact information:
Name: Public Relations
Email: Send email
Organization: Eyes In Design Mosman
Address: 832 Military Rd, Mosman NSW 2088, Australia, Mosman, NSW 2088, Australia
Phone: +61-2-9969-1600
Website: https://www.smartvisionoptometry.com.au/
Build ID: 89071978
If you detect any problems, problems or errors in the content of this press release, please contact [email protected] to let us know. We will respond and rectify the situation within the next 8 hours.
COMTEX_405880934/2773/2022-04-18T10:06:03