More severe penalties for redfish poaching in Maryland proposed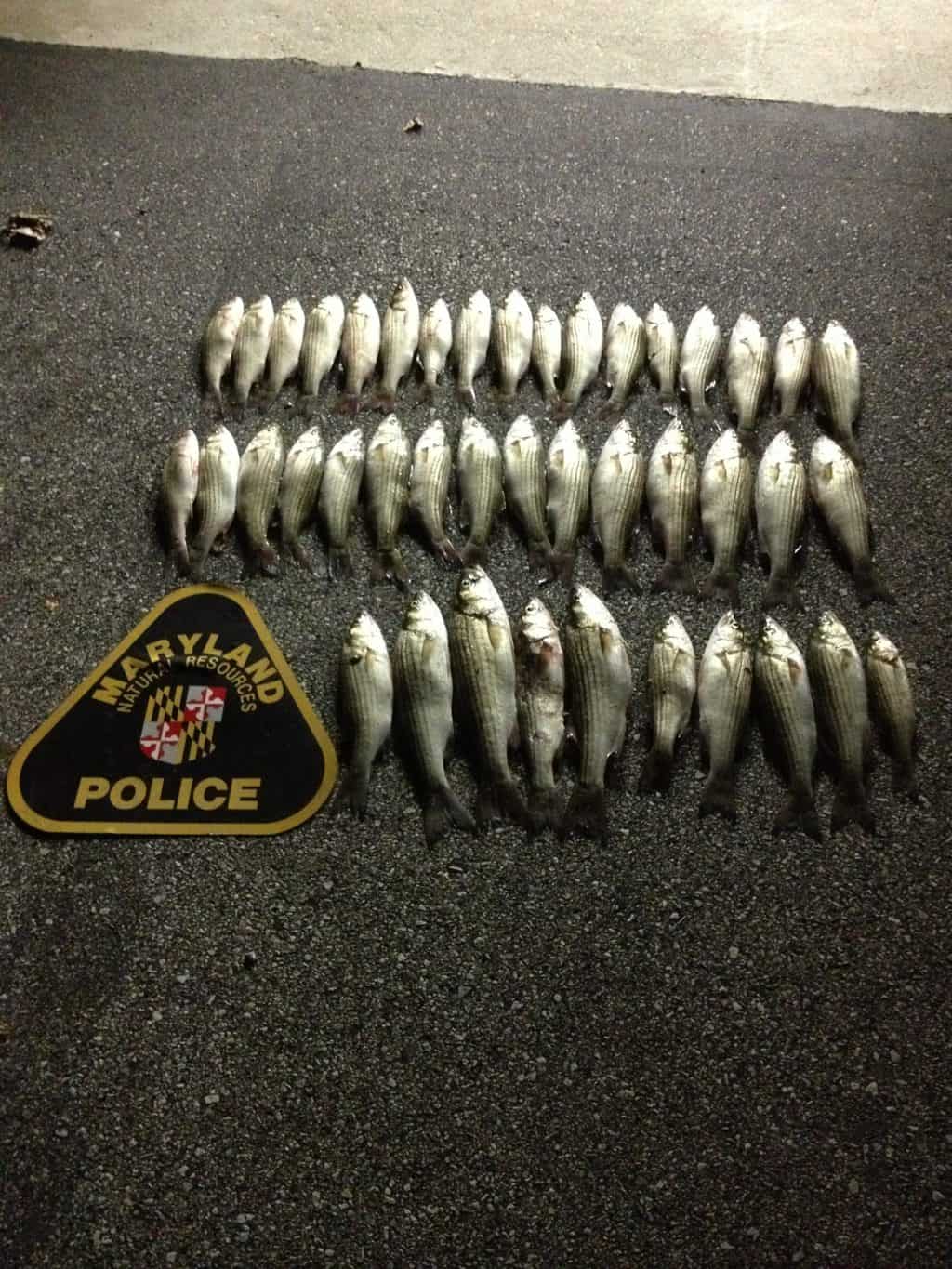 As the striped bass's recreational season remains closed for two weeks to help protect the species, the Maryland Department of Natural Resources (DNR) is announcing plans to toughen penalties for poachers who take undersized or out-of-season rockfish.
In a proposal made public Monday in the Maryland Register, the DNR announced its intention to eliminate the possibility for anglers who violate striped bass to receive a 30-day suspension. Instead, all violators currently in the 30-day suspension level will receive 90-day suspensions.
In its proposal, the MNR says a 30-day suspension has proven to be "ineffective in deterring illegal activity" and that the administrative burden on the department is not worth the return.
The MRN also wants to crack down on the possession of striped bass in the closed season. During a closed season, anyone caught with 1-4 fish would receive a one-year suspension, 5-9 fish would warrant a two-year suspension, and anyone caught with 10 or more fish would be suspended for five years.
The agency says the additional levels for closed season violations "are intended to recognize the increasing severity of the violation when more striped bass are kept out of season." He "… will recognize the difference between keeping a small number out of season and a larger number, which will ensure that the most egregious offenders are punished more severely than less egregious offenders," the agency writes.
The proposal comes as MNR announces another redfish poaching, this one taking place in June near the Kent Narrows drawbridge. Officers on patrol saw three men fishing from a boat and found a plastic bag on board containing nine undersized striped bass "hidden in a corner of the boat". Three men from Montgomery County, Maryland, two from Gaithersburg and one from Hyattsville, have been charged with exceeding the possession limit for one fish and keeping small fish. Each man faces a fine of up to $ 3,000.
MNR is seeking public comments on the new sanction proposals by mid-August. The agency says it has already discussed the changes with the Sport Fisheries Advisory Board and Tidal Fish Advisory Board, who have recommended moving forward.
You can visit the MNR Fishing By-Law Changes page for information on what has been proposed and how to submit comments. All comments must be received by August 16, 2021 at 11:59 p.m.
MNR says the sanctions will take effect in 2021, but have yet to determine an exact date.
–Meg Walburn Viviano