Minnesota Magazine Hosts 2022 Minnesota Fish Art Competition | State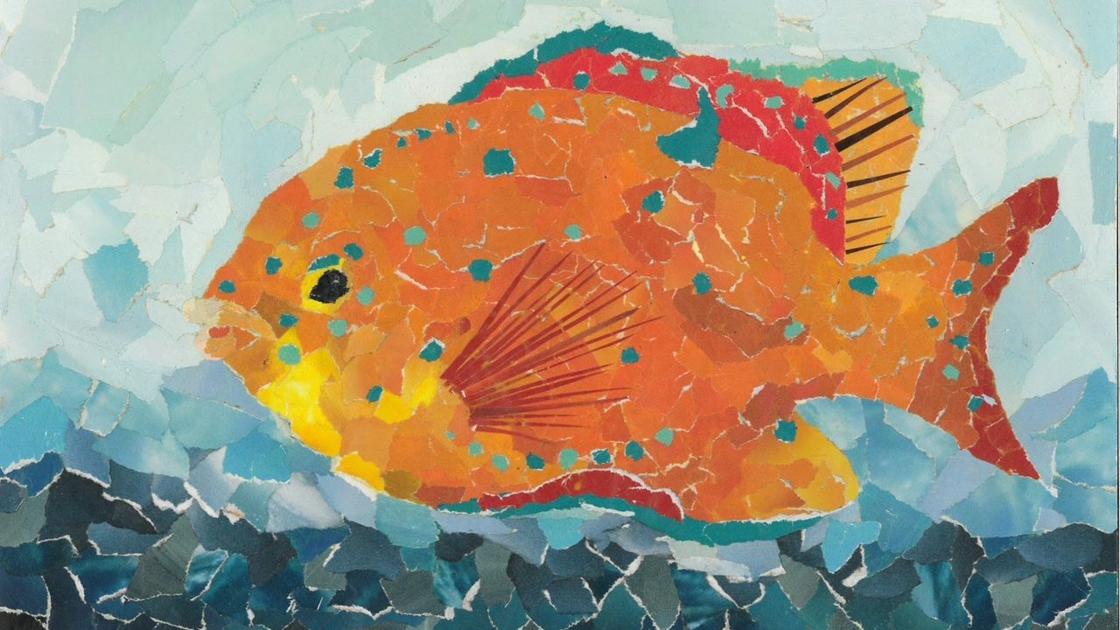 Minnesota Conservation Volunteer magazine, in partnership with Wildlife Forever, is hosting the 2022 Minnesota Fish Art Contest. Open to Kindergarten to Grade 12 students, this free art competition aims to introduce Minnesota youth to the wonders of fish, the fun of fishing and the importance of aquatic conservation.
"The magazine is honored to host the Minnesota Fish Art Contest 2022," said Chris Clayton, editor-in-chief of MCV. "Like Wildlife Forever, the magazine has deep roots in educating young people about conservation. Organizing the Fish Art Contest is a great opportunity to build on this heritage. "
To enter the competition, students must submit an entry form, an original illustration of a fish of their choice, and a one-page informational essay (required for grades 4-12). The deadline for submissions is March 31, 2022. For contest details and entry forms, visit the 2022 Fish Art Competition website, Wildlifeforever.org/home/state-fish-art.
After the submission deadline, MCV will work with a panel of judges to select Minnesota winners from multiple rating categories. State winners will advance to a national competition.
Minnesota Conservation Volunteer is the flagship magazine of the Minnesota Department of Natural Resources. The bi-monthly publication provides in-depth, in-the-field coverage of outdoor news and conservation issues in the state.
Wildlife Forever is a non-profit conservation charity located in White Bear Lake. Its mission is to conserve America's wildlife heritage through conservation education, habitat preservation, and fish and wildlife management.
The MRN asks end-of-season boaters to play it safe
Minnesota's waterways have been exceptionally deadly this year, with 17 people losing their lives in drownings and boating accidents – the highest number since 2005. And with weeks of open water remaining this year , there is a chance that the total could climb higher.
"Any life lost on the water is one too many, and we hope we have seen the last of these terrible tragedies," said Lisa Dugan, MNR Recreation Safety Awareness Coordinator. "Too many families have seen their lives changed dramatically while their loved ones participated in what should be a fun and memorable activity. "
Of the 17 people who died, 16 were not wearing a life jacket when entering the water. Some of them fell into the water unexpectedly, while others jumped in and experienced problems that prevented them from getting back to their boat. The DNR recommends that people always wear a life jacket when out on the water, but this is especially important during the cold water season, when the expected falls can cripple even the strongest swimmers within minutes.
While air temperatures were above normal for much of the fall, the water temperature fell below 70 degrees, which is the threshold for classifying the water as cold. Each year, about 30 percent of boating-related deaths occur during the cold water periods of spring and fall.
Anglers and hunters tend to be the main people on the water this time of year, but paddlers and others also venture out on the water to enjoy the relative seclusion of the water. after the summer crowds park their boats.
Here are some other safety reminders when people are heading into cold water:
• Wear a life jacket (foam life jackets are more effective than inflatable life jackets in the cold season).
• Distribute weight evenly throughout the boat and follow manufacturer's weight limits to reduce the risk of falling overboard.
• Have a means of communication. Boaters should also let others know where they are going and when they plan to return.
• Watch the weather to avoid changing winds or storms.
• Wear an engine shut-off if the boat is so equipped.
Contact Regional Editor-in-Chief Suzanne Rook at 507-333-3134. © Copyright 2021 APG Media of Southern Minnesota. All rights reserved.