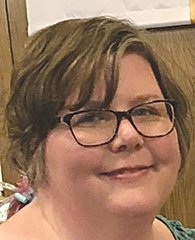 It's finally May! A wonderful month when children (and teachers) look forward to the end of the school year and sometimes a cold, soggy spring turns into summer. People plan their flower and vegetable gardens and again mow the lawn between the raindrops. The Crawfordsville Farmer's Market is open, the strawberries are starting to bloom and it's also time to think about outdoor celebrations, get-togethers and barbecues. Whatever your plans are for the rest of May, we have some great suggestions to help you get out there and get inspired.
Montica kicks us off with "Gardening for Everyone" by Julia Watkins (635 Wat), plus "Grow More Food" by Colin McCrate (635 McCrate, also an ebook on Hoopla) for suggestions on what to do with this abundance. of produce when it matures. Interested in learning how to spruce up your table with the harvest from Mother Nature's garden (and the one you don't have to plow)? Try Dawn's pick, "The Forager Chef's Book of Flora" by Alan Bergo (641.6 Ber). Wondering what to do with those kids leaving for the summer that will keep you hanging out while creating some fantastic memories? Dawn also recommends Ainsley Arment's "Wild & Free Nature" ($372.35) which offers 25 ideas for family outdoor adventures. Maybe, like me, you've sworn that this summer will be spent more with the people you love and less with your screens and devices – if so, I highly recommend "The Power of Pleasure: How to Feel Alive Again" (155.4 Pri, also an e-book and audiobook on Libby) and "How to Break Up With Your Phone" (616.85, also an audiobook on Libby), both by Catherine Price.
Of course, the summer weather can be fickle, and sometimes a good downpour will cancel your outdoor plans for the day… if so, pop some popcorn, make a blanket, and try one of these DVD suggestions for the whole family: Sing (FIC Sin DVD), Howl's Moving Castle (FIC How DVD) and American Underdog (FIC Ame DVD). Find out how a supportive family base fostered the ever-burgeoning careers of Ron and Clint Howard in The Boys (920 How, also an ebook/audiobook on Libby). Snuggle up and lose yourself a bit in a new YA romance like "This Is What Happy Looks Like" by Jennifer E. Smith (YA FIC Smi, also ebook on Libby/audiobook on Hoopla). Or travel to a galaxy far, far away in "Star Wars: From a Certain Point of View" (FIC Sta), a collection of 40 short stories celebrating and inspired by the iconic film series (also an ebook/audiobook on Libby).
Rainy days are also great for giving your body a rest while giving your brain a little psychological jolt to keep your mind flowing. Explore the unease and dysfunctional family dynamics in Brenda's choice, "If You Tell It: A True Story of Murder, Family Secrets, and the Unbreakable Bond of Brotherhood" by Gregg Olson (364.152 Ols). Experience visual beauty with just a hint of "spooky" with Shelbi's picks, Keezy Young's "Taproot: A Story About a Gardener and a Ghost" graphic novel (available as an ebook on Libby), or the Matthew Bourne's interpretation of Tchaikovsky's famous ballet Swan Lake (DVD 729.842 Tch). Still feeling slightly let down by how your favorite fantasy series has been portrayed on the small or big screen, or how it's resolved or not in print? Crystal has a complete fantasy series to try out that hasn't (yet) been optioned into a movie or TV series and is packed full of magic, prophecy, war, quests and retribution – check out The Tree of Ages series by
Sara C. Roethle (FIC Roe)!
Whether it's outdoors or indoors, rain or shine, the month of May means variety here at the Crawfordsville District Public Library. Stop by and try one of our staff's suggestions today.
Amanda Grossman is Assistant Director of Reference and Local History at the Crawfordsville District Public Library.