Make an impact during Hispanic Heritage Month.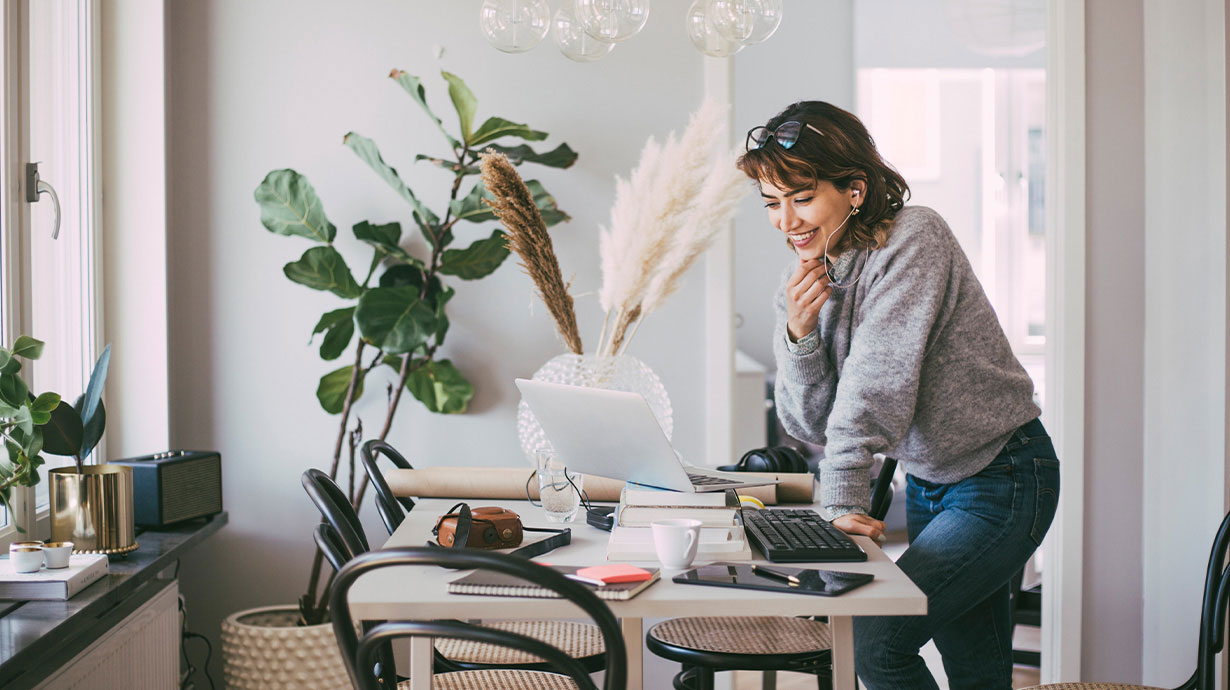 HISPA (Hispanics Inspiring Students' Performance and Achievement) is a non-profit organization whose mission is to inspire Hispanic students to discover their potential, spark their desire to embrace education and succeed.
By focusing on middle-aged students, HISPA believes that having a role model to follow can dramatically improve a student's chances of pursuing their dreams and achieving their educational goals. Verizon supports this mission and has partnered with HISPA to amplify 20,000 stories for our youth, a cultural, educational and professional experience to show students they can do the same and achieve their goals.
Make yourself heard
Sign up to volunteer and share your story. 20,000 Stories for Our Youth uses written, audio and video stories from Hispanic / Latin Verizon employees with students and teachers to serve as positive examples showcasing pathways to higher education and highly skilled careers.
Because HISPA role models reflect students' heritage, language, and culture, they help demonstrate to students that they too can overcome obstacles and achieve their dreams. Verizon employees have already accounted for 82 of the more than 200 visits to the HISPA role model program in 2020-2021.
Every voice can have an impact.
A student shared after hearing one of our V Teamer stories "Me gustaría darle las gracias porque ella me inspiro a seguir adelante con mis sueños. Yo creía que por ser de otro país no iba a poder cumplir mis sueños y ella me inspiro a seguir adelante. (I would like to thank her because she inspired me to move forward with my dreams. I believed that because I was from another country, I would not be able to make my dreams come true and she did. inspired to move forward.)
All V Teamers, regardless of their heritage, are encouraged to participate in Hispanic Heritage Month to learn more about the rich culture of so many of our employees. If this project speaks to you, we encourage you to share your story.
Through Citizen Verizon, we are committed to economic, environmental and social progress for all. Volunteering is a great way to do this. Here are other ways to make an impact:
Translate children's story books to Spanish (until September 30): Help translate short stories for beginning readers to use on a free learning platform used in over 200 countries or territories by communities who may not have access to a classroom or a reliable internet.

Support Entrepreneurs in Latin America (Ongoing): Through the MicroMentor platform, you can answer frequently asked questions by businesses that reflect the main challenges entrepreneurs face and even become a mentor to help entrepreneurs thrive. This free resource aims to connect underfunded communities and is currently used by 5,000 entrepreneurs in Venezuela, Colombia, Argentina, Ecuador, Peru, Bolivia and more.

Become a Bilingual Crisis Counselor (Ongoing): With just 5.5% of mental health services in the United States administered in Spanish, Crisis Text Line is launching the first crisis response service in the country to provide free support, 24 hours a day, 7 days a week for Spanish speakers. by text message. Trained volunteers are needed to respond to texts.
You want to know more ?