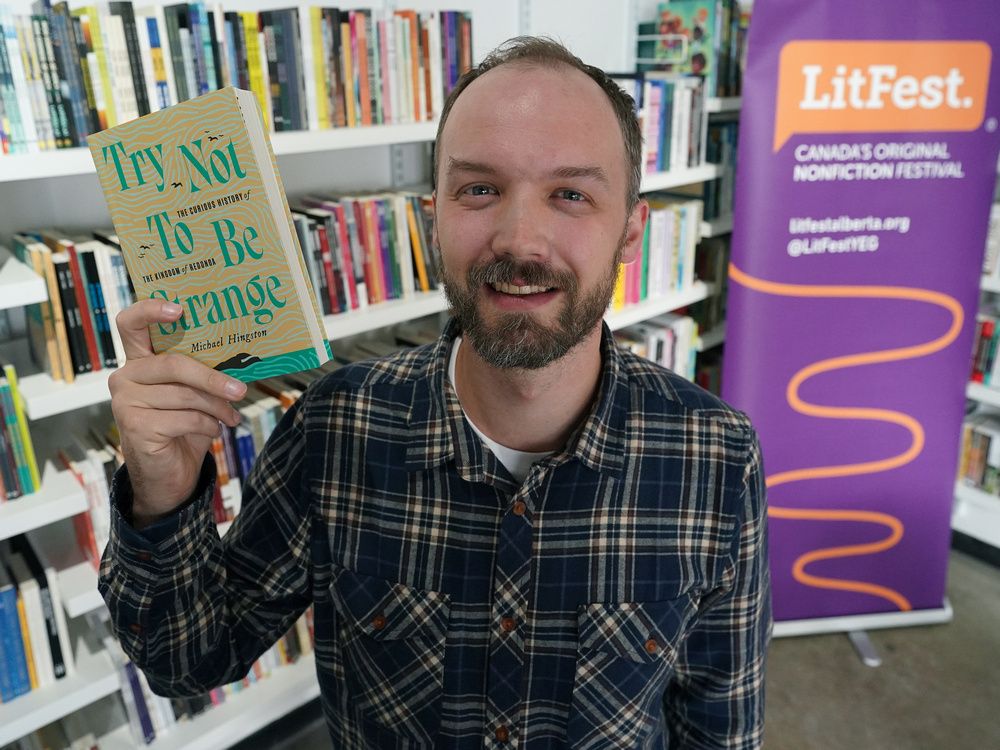 Let the literary festivals begin
LitFest and STARFest both start on October 13 in the Capital Region
Reviews and recommendations are unbiased and products are independently selected. Postmedia may earn an affiliate commission on purchases made through links on this page.
Content of the article
An uninhabited Caribbean island becomes the focal point for a motley crew of writers obsessed with their own heritage, most of whom will never set foot there. They bicker with other pretenders to a non-existent throne in an effort to add their name to the history of the Kingdom of redondaa twisty, slightly wacky and often confusing affair.
Content of the article
It's a story that local author Michael Hingston will bring to LitFest's opening night while talking about his new book Try Not to Be Weird. The festival runs from October 13 to 23.
Content of the article
"It was an obsession for me long before I knew it had the potential to be a book," Hingston says of the true kingdom of Redonda and the unusual characters that grew out of it. "For the first few years it was my favorite Wikipedia article, something I lazily looked at for fun."
Years of research, interviews and a visit to the island turned into Try Not to Be Strange, published in September by Biblioasis. It all starts with science fiction author MP Shiel, whose father conferred on the budding author the title of king in the late 19th century.
Content of the article
The crown passed through other British authors and publishers, a lineage based not on birthright but given to someone who could be trusted to elevate the careers of those who came before him. Yet others would claim the throne through promises and chance encounters with current royalty.
The story is fleeting, pursued in various ways as a fun joke between friends and a marketing ploy for self-aggrandizing writers looking for an appealing line to include in their marketing.
"[The story is] playful and it crosses the line between fantasy and reality," says Hingston. "As I approached people and mentioned that I was writing a book about it, the first thing I had to convince them of was that I could toe this line too."
Content of the article
To be clear, the island is now part of Antigua and Barbuda, a tiny piece of land covering less than a full square kilometer. In the late 18th and early 19th century, mining operations were set up on the island but were eventually abandoned. A Redondian "royal" would not visit the island until 1979, almost a century after the creation of the crown.
Hingston's LitFest appearance at the Stanley A. Milner Library is one of about two dozen events planned for this year's literary festival. After its opening night, it will also hold an exhibition of items it collected while researching Try Not to Be Weird. He organized them for an exhibition at the Lowlands Project Space from 12 p.m. to 3 p.m. on October 22 and 23, offering semi-guided tours to discuss the artifacts.
Content of the article
Poet Jason Purcell, who is also co-owner of Glass Bookshop, will see the release of a film based on Swollening, their poetry book released earlier this year.
Brandi Morin will talk about her memoir, Our Voice of Fire, at Metro Cinema on October 16 at 6 p.m. Immediately after her, Toronto author Ali Hassan will talk about his own autobiography, Is There Bacon in Heaven?
This will be Jana O'Connor's first year at the helm of LitFest, succeeding Fawnda Mithrush as the festival's new executive director. She brings extensive experience in Edmonton's arts communities, having held positions with the Edmonton Arts Council, NAIT and the City of Edmonton.
A full calendar of events is available at Litfestalberta.org.
Content of the article
STARFest
LitFest is just one of two major literary festivals kicking off next week. On the north side of town, Omar El Akkad will be the keynote speaker at STARFest, St. Albert's Readers' Festival. The Egyptian-Canadian author will talk about his award-winning book What Strange Paradise. The festival will also kick off on October 13 and run until October 28.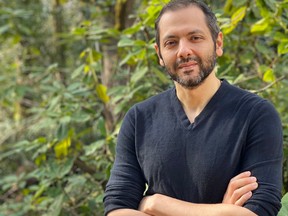 What Strange Paradise tells the story of Amir, a young boy who finds himself traveling from Syria through Egypt on his way to Europe, and Hanna who helps him.
"The moment of genesis was in 2012, when I was still working as a journalist," says El Akkad, writing for The Globe and Mail at the time. "I was in Egypt to cover the aftermath of the Arab Spring. I was starting to see some pretty horrific mistreatment of the first Syrian refugees who had ended up in Egypt, the way they were being exploited left, right and center because there were no consequences to exploiting them.
Content of the article
The book focuses on Amir's transit through the Mediterranean, beginning just as he leaves Egypt and ending once he arrives on an island in Europe. It was an intentional decision inspired by El Akkad's own upbringing. He was born in Egypt but spent his formative years in Qatar, before coming to Canada. He now lives in the United States.
"A lot of my life hasn't been grounded," says El Akkad. "That feeling of being in transit has been a very big part of my life."
The book has won acclaim since its release a year ago, winning the Giller Prize in 2021 and being shortlisted for CBC Canada Reads earlier this year. This is her second novel to receive CBC approval; an impressive feat for an author who has written exactly two books.
Content of the article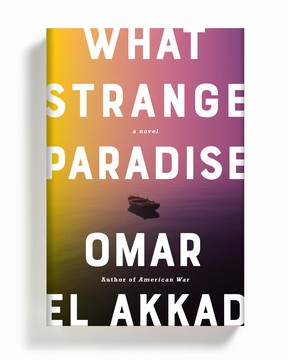 El Akkad is just one of many other authors to feature at STARFest. Film and TV producer – and creator of Little Mosque on the Prairies – and former animator Zarqa Nawaz will talk about her new book, Jameela Green Ruins Everything.
Heather O'Neill, author of When We Lost our Heads and Lullabies for Little Criminals, Ian Williams, whose latest book is Disorientation, and Genevieve Graham, who talks about her new novel Bluebird, also headline the festival.
A complete list of STARFest events is available at Starfest.ca.
yegarts@postmedia.com
OVERVIEW
LitFest
Where: Various locations
When: October 13-23
Tickets: Some events free, paid events $13.26, $89 for an unlimited pass, litfestalberta.org.
STARFest
Where: St. Albert Public Library, Forsyth Hall
When: October 13-25
Tickets: $7 per event, starfest.ca.