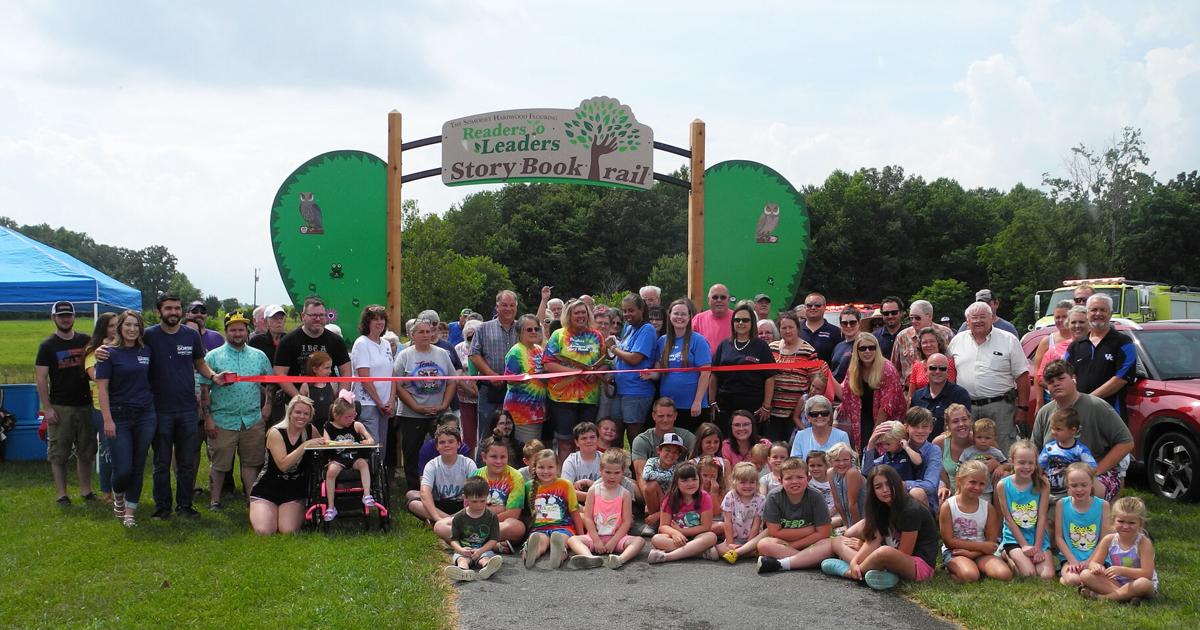 Last Readers at the Storybook Trail Dedicated Leaders at Woodstock Community Park | New
After a year of hard work and generous community support, the Leadership Lake Cumberland Class of 2020 achieved their goal with the Saturday dedication of the seventh and final Readers to Leaders Storybook Trail at Woodstock Community Park.
Jessica Carlton, a member of the 2020 LC Leadership class, noted that Woodstock's book – Farm Hero Tulip Chicken — "fits perfectly" since Woodstock is a farming community. Author, Wesley Gift of Berea, and illustrator, J. Hammond of Georgetown, were on hand to welcome families who were embarking on the trail.
This is Gift's first children's book but Hammond has already been published. Gift credited the illustrator with "getting this story from mere words on the page to really bring it to life." Both were delighted to have Tulip chosen for the course so that it is shared with the children.
"We really think it sends a message that it's okay to be different," Gift said. "It's great to get this story out there for more people to read and enjoy."
Carlton told the Commonwealth Journal that the success of the project led to the decision to turn Readers to Leaders into a non-profit organization.
"We've had such an impact on the community that we want it to continue," she said.
The nonprofit's goal will be to support other early childhood development efforts as well as periodically changing the books on each trail to keep the experience fresh. Carlton said future books would come from Dolly Parton's Imagination Library.