July 9, 2021 | Valley views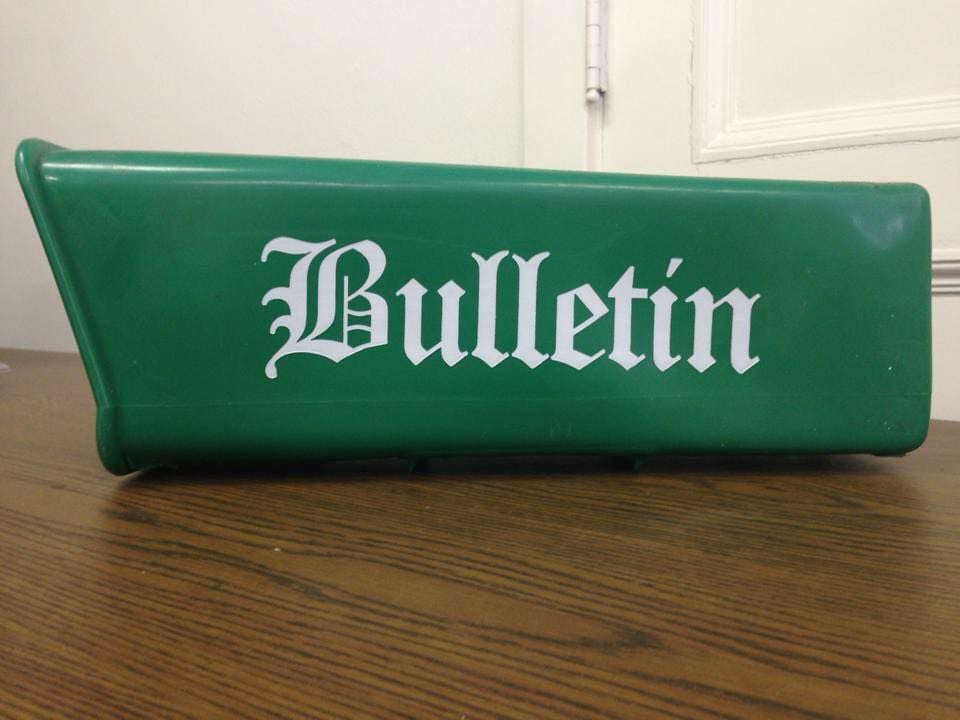 The Ligonier Valley Meals on Wheels at Heritage United Methodist Church need cooks and drivers. The cooks help in the kitchen one morning a week from around 9 a.m. to 11:30 a.m.
It takes around an hour for drivers to deliver meals twice a month from 10:45 am and not only have a meal but also check the recipient's welfare.
Contact Peg Marshall at 724-238-7250 if you can help.
* * *
Forbes State Forest has partnered with the Ligonier Valley Library as part of their summer reading challenge. The route for this summer's storybook is "A Whiff of Pine, A Hint of Skunk: A Forest of Poems" by Deborah Ruddell.
The Storybook Trail makes a short "U" shaped path behind the Forbes District Office, Route 30, Laughlintown. This information is available at the start and end of the route, as well as displayed at the office door.
Enjoy reading this story on a short hike in the woods.
* * *
The star of Saturday July 10 at the Ligonier Country Market will be Wayne Shaffer, a hip acoustic guitarist and lead singer of iconic songs from the 1960s and beyond.
These iconic songs tell about the relationships, feelings, historical and cultural events of dozens of your favorite musical artists. Wayne performs the songs exactly as you remember them. See wayneshaffer.net.
Market mascot Daisey May created Grab & Go Crafts. Come to the Market Sprouts tent and grab a bag with everything you need to make your own flowerpot magnets at home.
The market, located on Loyalhanna Watershed Farm near the intersection of West Main Street and Springer Road, is open from 8 a.m. to noon.
No pets are allowed in the vendor area of ​​the market. Service animals are allowed with the correct identifying information. Stop and check in with your service animal at the General Manager's red tent.
The market area is tobacco-free, smoking or chewing is prohibited. Vaping is also prohibited on the grounds.
The Ligonier Night Market will open at 5 p.m. on Thursday July 15, on the Diamant.
* * *
Learners wishing to join the Ligonier Valley School District Marching Band, Grades 6 to 12, are asked to email verna_stephanie@yahoo.com
All camps will be held from 5 p.m. to 7 p.m. The dates are as follows: Percussion, July 12-14; Guard camp, July 19, 20 and 22, and marching camp for the whole band, July 21 to 23. Participants will meet at high school.
The music camp will be held for two weeks, from Monday August 2 to Friday August 6 and from Monday August 9 to Friday August 13, from 8 a.m. to 3 p.m.
The group will also parade at Kennywood Park on Sunday August 8th.
* * *
Ligonier Paws on Main Street will host the third annual "Celebrating all things Golden" to celebrate being a Golden Parent starting at 11 am on Sunday July 11.
There will be a parade around the Diamond and treats for the golden retrievers.
Tammy Tomlinson of Hillock Golden Retrievers will bring in Daniel, America's most successful golden retriever. Tomlinson will be available for questions and answers.
A donation box for the local animal shelter will be available. Toy items, blankets, food, cat litter, etc. will be accepted for participation.
All puppies should be updated on their shots and on a leash. Confirm your participation by calling 878-238-1729.
* * *
"Black Widow" will screen at 8 p.m. on Friday and Saturday, July 9 and 10, and at 7 p.m. on Sunday, July 11 at the Diamond Theater in Ligonier, West Main Street.
* * *
Meet at the Chestnut Ridge Community Center, located along Route 259 in Fairfield Township, for a square dance from 7 p.m. to 10 p.m. on Saturday, July 10.
There will be a live band and guided instructions via a live caller; no experience necessary.
The cost of admission is $ 5 per person.
Food and drink will be available for purchase. Help support the community center by attending this fun event.
For more information, contact Jane Guyer at 724-235-9793.
* * *
The Kiski Valley Community Band will perform at 7 p.m. on Sunday, July 11 at the Diamond or in inclement weather, in the City Hall auditorium
The Fort Ligonier Cannon Ball Club, a free summer program for children aged 5 to 12, will be held from 10:30 a.m. to noon on Wednesdays, July 28 and August 4 and 11.
Children can only attend one Wednesday. Participants explore the fort and the museum, play games, make new friends and more.
Prior registration is required 48 hours before. Register at fortligonier.org. For more information, call 724-238-9701.
* * *
The Ligonier Valley Library will be hosting a "magic show" at 11 am on Wednesday, July 14, located at Donaldson Field Baseball Lodge near Friendship Park. Suitable for all ages; no registration required. A helping adult must stay.
Heather Oates, Children's Librarian, said, "We will do our best to keep the concession stand open for snacks. "
Each child will receive a free book while supplies last.
For more information, call the library at 724-238-6451.
* * *
The First Responder Wheels and Reels Movie Night will be a double screening showing Ladder 49 and BackDraft on Friday, July 16, at the Ligonier Township Volunteer Fire Department, Waterford, on the grounds of the Fire Hall, Route 711 North.
Come support and celebrate first responders with donations of $ 8 per person or $ 25 per car of four or more people.
Doors open at 7:30 p.m., film starts at 9 p.m. Concessions will be available
For more information call 724-238-5270 or email Waterfordstation44@outlook.com.
* * *
Ship's Company, a group of 1,820 Civilian Navy officers and a historic cricket instructor will be at the Compass Inn Museum, Laughlintowh, from 11 a.m. to 4 p.m. on Saturday and Sunday, July 17 and 18, to share their knowledge and experience.
America has one of the richest cricket histories of any country, stretching back 300 years.
Visitors will have the opportunity to personally relive this little-known sporting heritage by joining in short informal 19th-century cricket matches led by American cricketer and historian Tom Melville.
Members of the Ship's, a Maryland War of 1812 naval reenactment unit, will be on hand to portray the lives of "Civilian Naval Officers and Sailors of the War of 1812."
In addition, guided tours will be organized throughout the museum and historic grounds at no additional cost.
General admission costs $ 12 for adults, $ 11 for adults 62 and over, and $ 8 for children. Tickets can be purchased on site on the day of the event. For more information, see their website at compassinn.org/eventcalendar. For any questions, email info@comassinn.org or 724-238-6818.
* * *
The Valley Youth Network will be holding its annual general auction starting at 1 p.m. on Saturday, July 17 at the Barn on Springer Road.
The doors open at noon to view the merchandise. Food and drink will be available.
Lots of clean, quality items are needed for the auction including: artwork, sporting goods, housewares, collectibles, glassware, tools, etc. No large furniture will be accepted.
Donations can be dropped off at the barn between noon and 8 p.m. from Monday July 12 to Thursday July 15.
* * *
Join the Forbes State Forest naturalist for a tree identification hike and tea for adult beginners from 10 a.m. to noon on Saturday, July 17.
Pre-registration is required. Details will be provided upon registration. For more information or to register, contact rmahony@pa.gov.
* * *
The 23rd Annual Valley Youth Network Scramble Golf Tournament kicks off at 1 p.m. on Friday August 20 at Champion Lakes Golf Club, Route 711, Bolivar.
For more information call 724-238-9441 or visit www.vynhome.net
* * *
Among the meetings planned for the coming week, let us mention: Régie des loisirs of the canton of Ligonier, Monday July 12 at 7 pm, at the municipal complex; Ligonier Valley Police Commission, 5 p.m. and Ligonier Township Supervisors, 7 p.m., Tuesday, July 13, at the municipal complex.
* * *
Articles for Valley Views can be submitted by email to rita_g1@verizon.net or dropped off at the Ligonier Valley Library. The deadline for the column is Thursday morning. Note that the 1 in the email address is the numeric on the keyboard and not the lowercase L.