Jensen Afield: On this urge to kill | Weekend magazine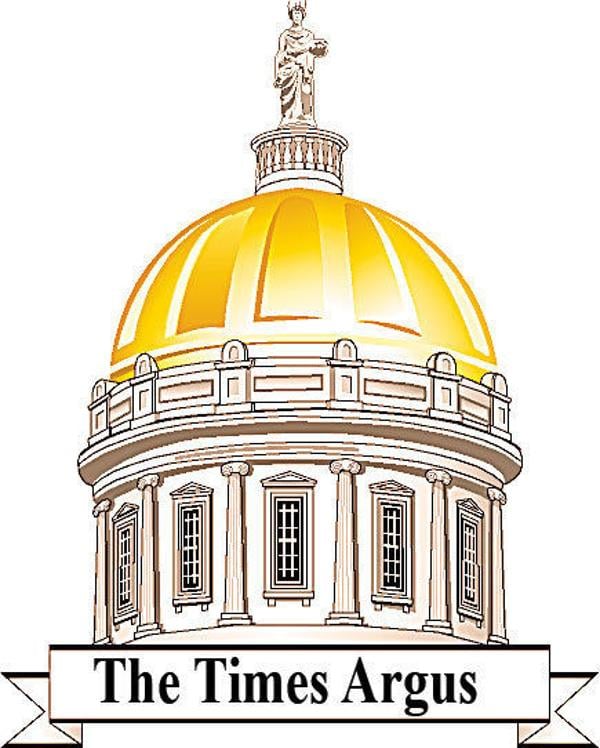 It was on a beach in Maine maybe 15 years ago when we made the biggest find imaginable. Well, it wasn't "us", it was my wife who found it.
We collected four large glass jars of sea glass, along with a small collection of pottery, during some 30 years of walking along two beaches in Maine. But it was something special.
As she walked along the beach, she noticed something was wrong lying on the sand. By picking up the black object, she could tell it was the discovery of finds. The arrowhead, referred to by some Native American hunters centuries earlier, most likely descended from the nearby stream that flows into Saco Bay.
I had to think about this considering the bow and arrow and what that combination must have meant for homo sapiens for tens of thousands of years. The weapon of the imagination of the first men allowed the hunter to get close enough, often in hiding, to slaughter the big game which surely allowed the tribes of yesteryear to survive in the harshest of times.
It all washed over my head as I reflected on the opening of the Vermont archery season on October 1st.
Although I have taken a number of deer with a bow, I have never considered myself to be a truly accomplished bow hunter. But the long archery seasons of over 50 years taught me things about white tail behavior that would come in handy when I ventured into the woods with a gun.
Killing a deer with a bow is no easy task. It takes practice, knowledge of deer behavior, and understanding how far a shot can be made to successfully kill a deer. Over the years, I have gone from hunting with a recurve bow – no sight, only instinctive shooting – to a compound bow and ultimately a crossbow, chosen because of a rotator cuff injury ago. a decade has given me no other choice.
Perhaps the most remarkable aspect of bow hunting is how natural and peaceful the hunt can be. The woods are calm and colorful, a strong smell of pine hangs in the air. There is no sudden crackle of guns in the valley, no rifle hunters pushing the woods, sending the stench of human sweat swirling around, nothing but the sweet essence of hunting in the woods. wood, alone and practically alone.
Hunting from a raised tree or at ground level, the bow hunter's senses are focused on two factors: vision and hearing. One moment the woods are still except for an annoying blue jay, that piercing, irritating call that breaks the calm, the sentry that spotted you moving, and the next moment you detect brown movement. , right in the swamp below you. More movement, more brown and then that movement turns into a stag. Your heart rate has increased a little and suddenly the heart rate quickens: a buck, a young four-branched dog, comes out of the swamp and to your left, moving along the deer trail that you have. found a month earlier.
This male passed my tree within 15 meters. As he walked away, beyond his vision, I raised the recurve, pulled the rope back until my index finger touched the corner of my mouth, settled down for a moment then released. With the male quartered at 20 yards, the arrow entered his chest just before the last rib, then passed through both lungs.
I found the deer about 40 yards from the shot, dead in the brown October leaves. It is quite an experience to stumble upon a deer whose life you have just taken. When I was a young man, I treasured all the deer I caught and then got to work gutting the animal and then dragging it around. But at the start of my fourth decade, I started to understand better what I was doing in the woods.
Killing a deer, for me, is not something I take lightly. As I got older, it became a ritual to first make sure the deer was dead, and then, before anything else, to kneel down, get hold of the living, breathing thing I had just put on. end of life, and to give thanks to the animal and for the gift of game that would come from my efforts.
To tell the truth, I now find that killing is even more of a challenge and not in the sense that it has become more difficult: it is rather the feeling that with each deer that I kill, I find myself more and more conflict. No, I am not in the place where I will not hunt again. I will continue to go into the woods with the aim of killing another deer.
Years ago, I heard about hunters who laid down their arms, for good. Frankly, I couldn't understand their decision. But, as I get older, I now understand the handful of men I have known, skillful deer slayers that they were, who have definitely given up on hunting.
The desire to kill had left them. For me, this continues, and only the Master of the universe knows if this Paleolithic impulse to hunt, to kill, will one day leave me as surely as the day, a long time ago, when this young four-pointed man gave up his last breath.