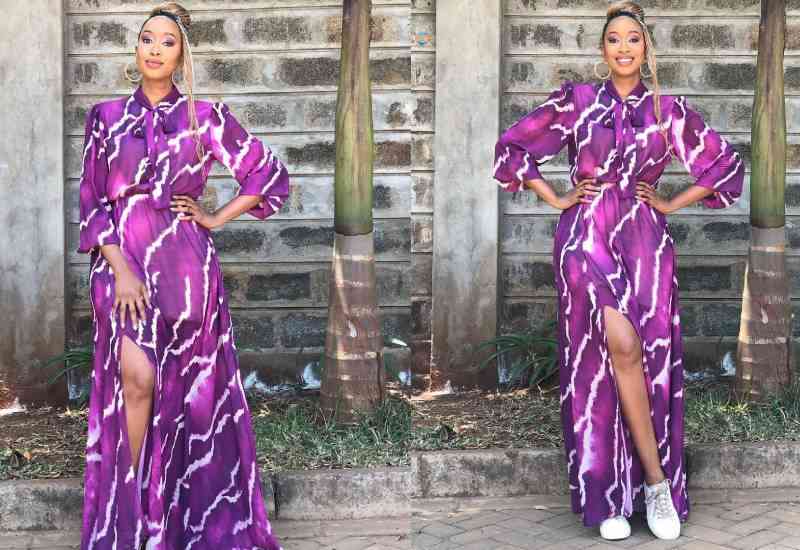 Janet Mbugua: gender equality activist
Janet Mbugua has made great strides in her professional life. Starting out in the media industry at just 19 years old, Janet rose through the ranks to become a famous news anchor.
With numerous media awards to her name, Janet is proof that you can achieve anything with hard work, passion and dedication. After leaving the industry after 17 years, she made it her mission to change the lives of girls.
The gender equality and human rights amplifier and digital influencer is the founder of the Inua Dada Foundation. Her foundation focuses on ending menstrual poverty.
Her foundation was inspired by a feature that showed girls using unsanitary products like chicken feathers and goat skin to manage their periods.
"It sparked in me the need to push for girls and women to have access to the right products and information about their periods," reads its website.
Shortly after leaving the media, she got into humanitarian work.
She began consulting for The Hive, a US-based organization that seeks to amplify gender equality messages in Kenya and other African countries, and collaborated with Unicef ​​on their campaign. End Child Marriage, as a spokesperson and influencer in Kenya.
Janet, who was a Lifebuoy Ambassador in 2016, was the project manager for the #Better4kenya campaign whose main objective was to challenge the government to prioritize gender equality. The Bill & Melinda Gates Foundation was also part of the campaign.
Janet released her book, My First Time in 2019. A fan of comfortable shoes, Janet recently launched her podcast.
Her podcast is meant to answer questions about menstrual health after realizing there's a lot of stigma around menstruation.
Related Topics