Forest Journal: If a nightjar is singing and no one is there to hear it… Acoustic research from a distance on the habitat use of the common nightjar (copy) | Forest log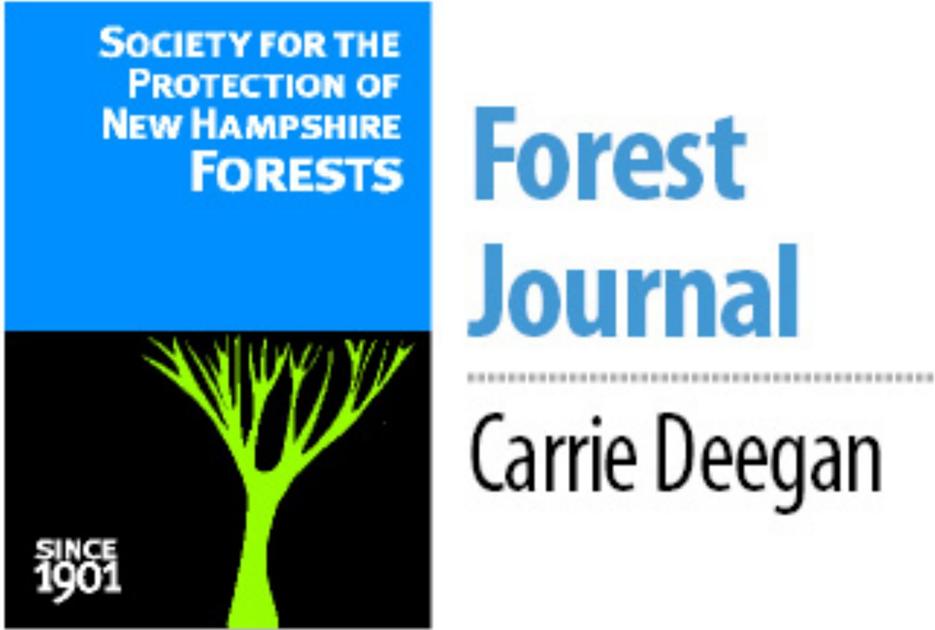 THE EASTERN FLYING WHISK is the kind of bird you're more likely to hear than see. This is partly because they are nocturnal, actively fly, and search for insects only after sunset.
During the day, they rest motionless on the ground or on a tree branch, their mottled gray-brown plumage blending in perfectly with the bark or fallen leaves of the forest floor. Except for almost stepping on one, you are unlikely to spot a nightjar.
However, on the still moonlit summer nights, it is quite possible to hear the repeated onomatopoeic call of the "poor man's whip" echoing through the landscape.
But this auditory encounter, which I have had the pleasure to experience many times over the years, is unfortunately less and less common.
Data from the North American Breeding Bird Survey suggests that the Eastern Common Nighthawk has experienced a population decline of nearly 70% in its breeding range (from Maine to South Carolina and west to the Mississippi River) since 1966. will is listed as Special Concern in New Hampshire and 21 other states.
Many factors are contributing to this sharp decline, but two of the most important are habitat loss and reduced food abundance (moths and other nocturnal insects), possibly due to the use of pesticides.
The common nighthawk require a little maintenance when it comes to habitat. They prefer mature mixedwood forests with little understory for daytime nesting and roosting, but they also need open habitats like old fields, scrub, and young forests in order to perform the aerial acrobatics necessary for catch moths and beetles in flight.
Here in New Hampshire and along the east coast we have a lot of mature forest. It is the fallow fields and early successional forest landscapes that are increasingly limited compared to 50 or 100 years ago.
Fortunately, some landowners manage their land for early succession forests. A program run by the Federal Natural Resource Conservation Service called Working Lands for Wildlife (WLFW) offers financial incentives to landowners to create areas of young forest through cutting of plots of different sizes.
In New England, the main goal of this effort is to create habitat for the New England rabbit, a native rabbit whose populations are also declining.
But a collaborative research project involving scientists from the University of Massachusetts, Indiana University of Pennsylvania, SUNY College of Environmental Science & Forestry, University of Pittsburgh and University of Maryland is now trying to determine if the young forest habitat created by the WLFW program is also benefiting the Eastern Nighthawk.
I met with the project leader, Jeffery (JT) Larkin, a graduate student in environmental conservation at UMass Amherst, at the Forest Society's Hills Forest in Durham to learn more about the research. This spring, Larkin and his team installed more than 500 Autonomous Recording Units (ARUs) on WLFW project land in 11 Whip-poor-will breeding range states, including Hill Forest, where five acres of habitat were created for New England. rabbit in 2012.
"It's not an easy thing to walk through, young forest," Larkin admits as he walks through brambles and a thicket of small birches to reach a settlement site. ARUs are roughly the size of a credit card and are programmed to record audio from their surroundings at the exact times the whip-poor-will should call. They will capture audio for about 3 hours each day, at dawn and dusk, for two two-week periods centered around the full moon.
As a rule, nightjars only vocalize regularly when the moon is full or nearly full. Unlike echo-localized bats, nightjars are visual eaters and use moonlight to catch their insect prey. They schedule their egg laying so that the chicks hatch just as the moon is full, giving them maximum ability to deliver regurgitated insects to their chicks while the moon is large and bright in the sky.
Once the recording periods are over, Larkin's team will take their epic field efforts in reverse, retrieving all ARUs from Maine to North Carolina and analyzing the recordings.
"Actually, it's not as bad as it sounds," Larkin says, when I ask his job of sitting down and listening to thousands of hours of auditory data. A "machine learning classifier" classifies clips of 5-second recordings only into those that most closely match the aural signature of the infatuation song. The Larkin team just needs to listen to the top performing clips per site per day in order to verify the presence (or absence) of birds on that site.
"The machine classifier is absolutely amazing." Larkin said. "It's more precise than human listening, and you never get bored."
For a bird like the Wood Nightjar who is extremely difficult to see but easier to hear, research using ARUs to capture audio signals makes perfect sense. The amount of human effort required to conduct field surveys that result in 60,000 hours of data at 500 widely spaced sites is staggering when performed by real humans, but with remote ARUs it is achievable by only one season in the field with a few researchers.
"Bioacoustic data also lends itself to collaboration," Larkin notes.
"We put our ARUs specifically for nightjars, but they also record mammals – maybe howling coyotes, insects like crickets and katydids, frogs … really anything that makes noise."
All of this data can be archived and used by other scientists, with researchers asking totally different questions about totally different animals, even decades in the future.
For now, Larkin is focused on the task at hand and hopes to find evidence that nightjars are actually using the habitats created by the WLFW program in significant numbers. While these birds are currently in a precarious situation, Larkin is encouraged by all of the potentially first-rate habitat he has cleared during this season in the field.
"It's great that groups like the Forest Society have managed this land for animals that need habitat early in the succession. Many people do not view forest management in a positive light or think that cutting trees is simply not good. But there are great opportunities to create habitat for plummeting species, and we need to encourage that more. "
Carrie Deegan is Director of Reservations and Engagement Management for the Society for the Protection of New Hampshire Forests. Contact her at cdeegan@forestsociety.org. Forest Society appears monthly in the Sunday News.