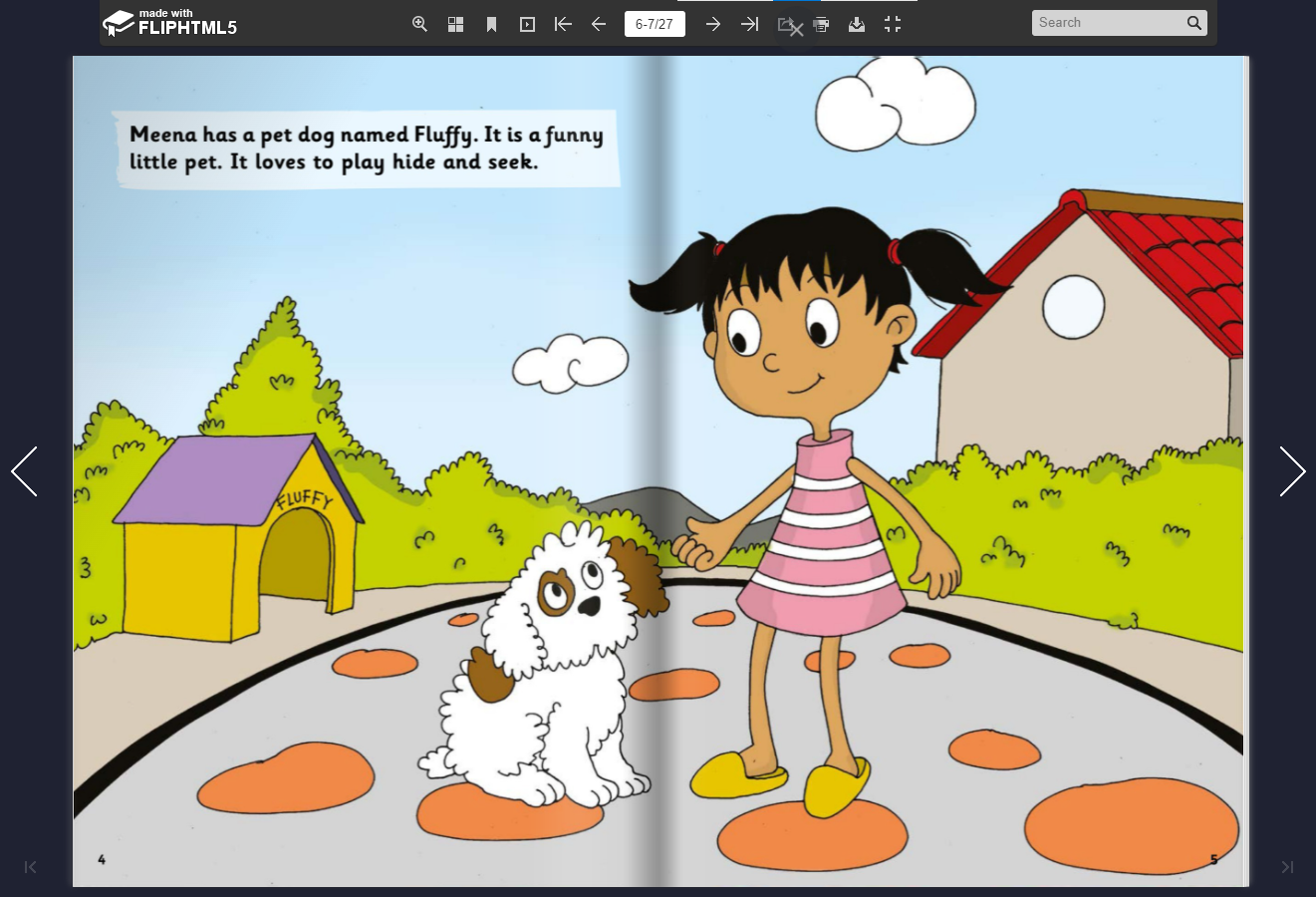 FlipHTML5 Allows Users to Create a Free Online Storybook
Reading is an essential part of raising children. Letting them write stories is also helpful. FlipHTML5 allows anyone to create a storybook for free and publish it if desired.
Reading can be an incredible adventure and it is the responsibility of parents and educators to expose children to its wonders. Storybooks have long been treasures for those who love to read. Advances in technology have made it easier to turn childhood favorites into digital versions that today's kids can enjoy. A more effective way to encourage reading is to let children create their own storybooks. FlipHTML5 is a great way to create a free story book.
FlipHTML5 converts static PDF files into dynamic e-books with fascinating sound effects and page flipping effects. It is the perfect tool for children to create a storybook for free. Many teachers encourage their young students to tell stories as part of their learning. These stories can be turned into captivating storybooks with FlipHTML5. All they have to do is upload their story PDF and FlipHTML5 will automatically convert it into an interactive flipbook.
Once the PDF is converted, the user can get to the fun part. When they create a storybook for free with FlipHTML5, they get access to great templates, themes and backgrounds to enhance the look of their storybook. All templates are fully customizable; users can choose their favorite fonts and colors as well as customize their storybook toolbar options.
Many children prefer storybooks with pictures. Using FlipHTML5 to create a storybook means they can also include videos, GIFs, animations, and audio in the storybook. This will really turn the story into an adventure. Readers will be able to experience the story instead of just reading it. The addition of audio also means younger children who can't read on their own can have the story read to them as they follow along.
When kids create a storybook for free on FlipHTML5, they can share their creativity with the world. FlipHTML5 offers free cloud storage and hosting for all flipbooks created on the site. The Virtual Library is ideal for storing multiple storybooks. Storybooks are easy to share using a URL or QR code. And if the writer wants to sell their storybook, the e-commerce option allows them to do so without any commission.
"We're proud to give people a creative outlet by allowing them to create a storybook for free," says FlipHTML5 Customer Service Jackie Peng.
For more information, please visit FlipHTML5.
About FlipHTML5

FlipHTML5 is a handy flipbook creator and digital publishing platform.
Video link: https://www.youtube.com/embed/ntkWx62jpzM
Media Contact
Company Name: FlipHTML5 Software Co., Ltd.
Contact: Lailie Tan
E-mail: Send an email
Call: 86 020-61972665
Address:Room 1003, 10/F, Tower 1, Lippo Centre, 89 Queensway, Admiralty
Town: hong kong
The country: hong kong
Website: https://fliphtml5.com/