Explore the "Storybook Trail" at Columbus' Alum Creek State Park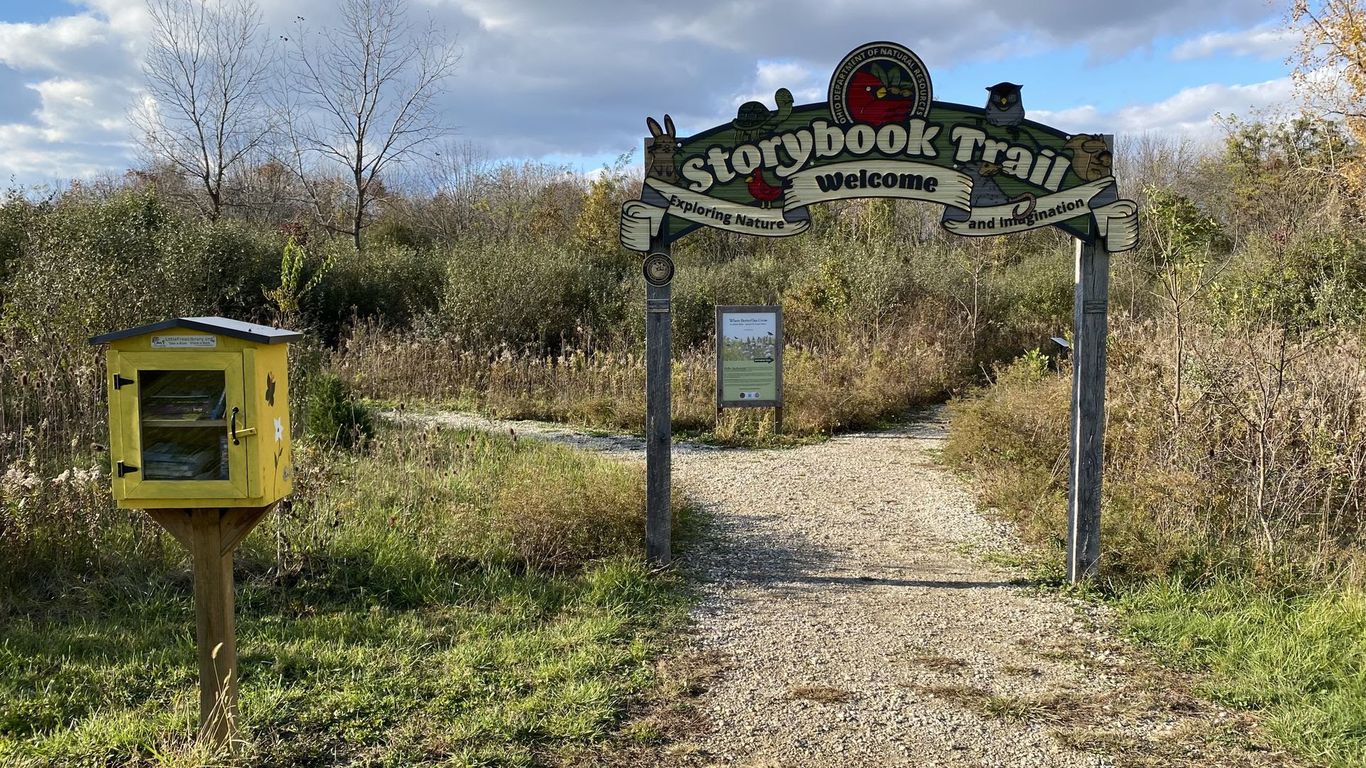 A walk on the Storybook Trail
Alissa here. On a recent trip to Alum Creek State Park, I saw a sign for a "Storybook Trail" and had to investigate.
I came across a small, free library at the north end of the park bench and a half mile trail lined with native plants.
How it works: Large signs lining the trail feature pages from Joanne Ryder's "Where Butterflies Grow" children's book. You read while you walk.
The educational tale offers gardening tips to attract butterflies.
I grow a butterfly garden in my backyard, so I enjoyed the lesson.
Go back: The Ohio Department of Natural Resources (ODNR) launched its Storybook Trails in 2019 to combine reading and exploring in the great outdoors.
To note : While Alum Creek has the only State Storybook Trail in our area, there are several local trails organized by others that kids will likely enjoy exploring as well.
Friday happens to be the birthday of Melvil Dewey, who invented the Dewey decimal system.
Maybe it's a day to bundle up, grab a book, and hike the trails.
??
Support local journalism by becoming a member.
Learn more
Following Columbus stories
No story could be found
Get a free daily roundup of the most important news in your backyard with Axios Columbus.
??
Support local journalism by becoming a member.
Learn more