DC Pride # 1 shines a light on LGBTQIA + heroes with stories that resonate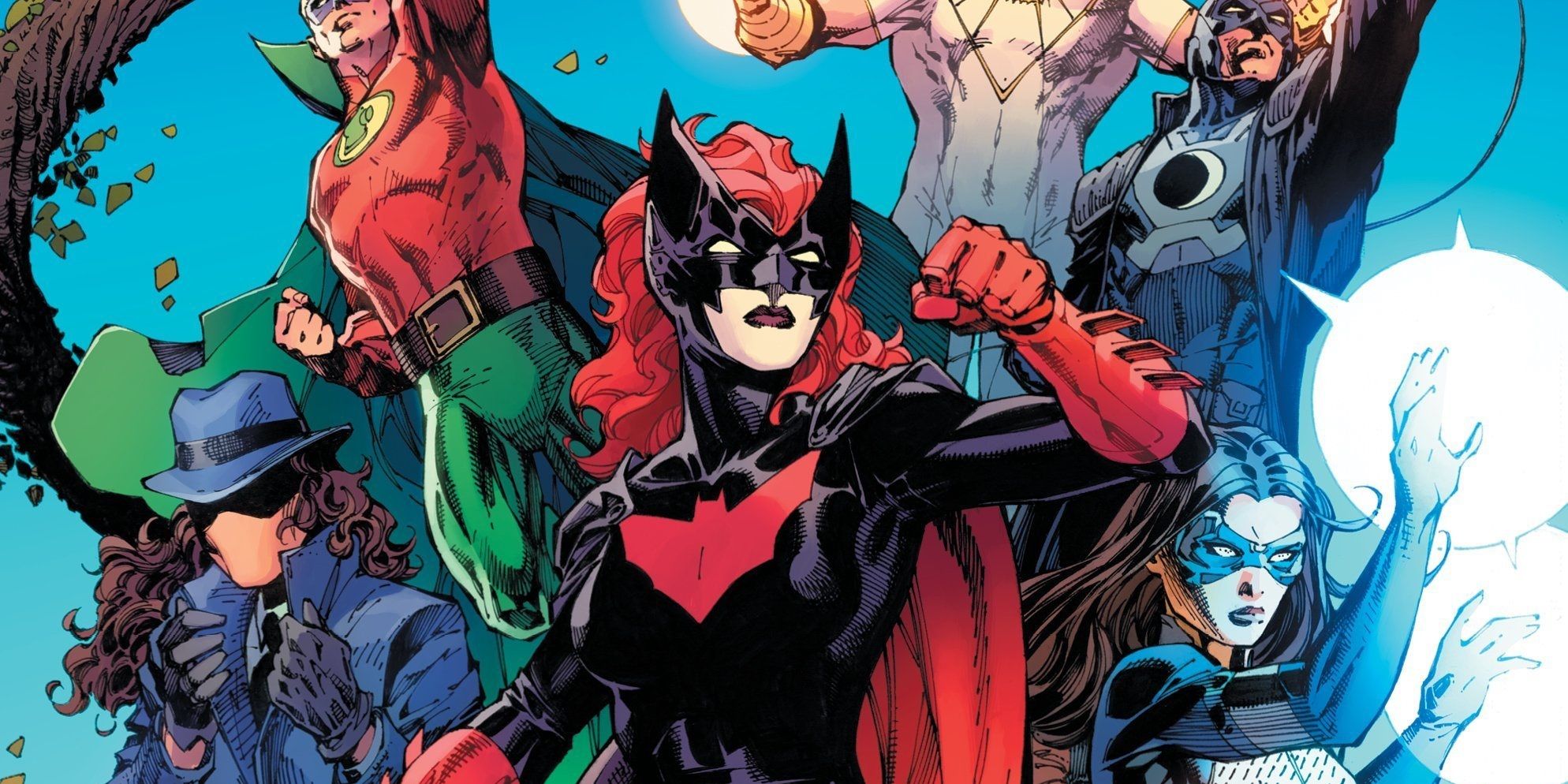 DC Pride # 1 celebrates DC's LGBTQIA + characters with a heartfelt anthology that captures the true spirit of its greatest heroes.
To celebrate Pride Month, DC Comics released DC Pride # 1, an 80-page one-shot anthology featuring many of DC's LGBTQIA + characters. Created by a diverse group of creative minds, DC Pride # 1 is an outstanding example of how far LGBTQIA + representation in comics has come. The oversized number pays homage to its queer characters and features their most memorable and resonant stories. Using DC's vast roster of heroes, the publisher is able to shine a light on the vibrant voices that make the DC Universe welcoming to so many fans.
DC Pride # 1 is a compilation of nine short series of varying lengths. The shorter stories are around four pages long and the longest stories ten pages long. The stories in the anthology issue feature a wide range of heroes and villains, with Batwoman, John Constantine, Midnighter, Renee Montoya, Poison Ivy, Harley Quinn, Green Lantern Alan Scott, Jess Chambers, Pied Piper, Dreamer and Aqualad receiving their own features. .
RELATED: Supergirl's Nicole Maines Collapses Bringing Dreamer to DC Comics
The longest story is also the first, with Batman Writer James Tynion IV teamed up with artist Trung Le Nguyen for a story about Batwoman, her sister Beth, and how being a twin impacted Kate's perception of her sexuality growing up. Tynion previously wrote Kate Kane in Batwoman and in Detective Comics, then it creeps effortlessly into her voice. The artistic style of Le Nguyen's storybook is charming and perfect for this story, which relies heavily on storytelling and the lens of wonder that often accompanies childhood. Overall, it's a touching piece that explores themes of acceptance and found family – values ​​that are key to the Bat family. This story stands out as a remarkable glimpse of a side of Gotham that is seldom brought to light.
"He's the Light of My Life" by Sam Johns and Klaus Janson is another highlight of DC Pride # 1. Johns' story looks at the Green Lantern of Golden Age Alan Scott and describes how he struggled with his sexuality until he saw his son living his life as a proud, gay man . DC recently revealed that Alan Scott is also gay, which gave Johns the opportunity to show readers why the OG GL has been in the closet for as long as he has and explores the trauma of his original lost love. Janson's art style suits this story perfectly, as it makes the section feel like a welcome throwback to a later comic book age. This sentiment is reinforced by colorist Dave McCaig, who is able to navigate a sea of ​​greenery to create a truly atmospheric piece of art. Of all the stories in this anthology, this one seems to be the most Must read for longtime DC fans – especially as Alan Scott becomes one of the focal points of DC's Infinite Frontier storyline.
RELATED: John Constantine Just Met DC's Forgotten Hero
DC Pride # 1 also features vibrant pin-ups from fan favorite artists like Kris Anka, Kevin Wada, and Sophie Campbell. These pin-ups provide a fun way to include additional LGBTQIA + creators and characters in unique settings, such as the Teen Titans at the Beach or Catman Hanging in the Jungle. While improving the atmosphere of DC Pride # 1, Pin-ups also show that there are many LGBTQIA + characters in DC and not all of them can be covered in one book. Hopefully DC continues to push for more titles like this to give these characters more opportunities to shine. If the recent announcement of a new Aqualad the miniseries is something to go by, it seems like just a matter of time before everyone has their moment.
Overall, DC Pride # 1 is an incredibly well-done anthology that features stellar stories from all of the creators involved. This special makes it clear that not only are there many LGBTQIA + characters worth highlighting, but these characters have compelling stories that can connect with a diverse audience across generations. As DC and the comic book industry continue to push for more inclusive stories that reflect the real world, it's heartwarming to see that these stories are handled with care and given the opportunity to flourish.
KEEP READING: JLQ: DC Pride Formally Assembles Queer Justice League
Compound Hulk: How Marvel Crushed the Red and Green Hulks
About the Author