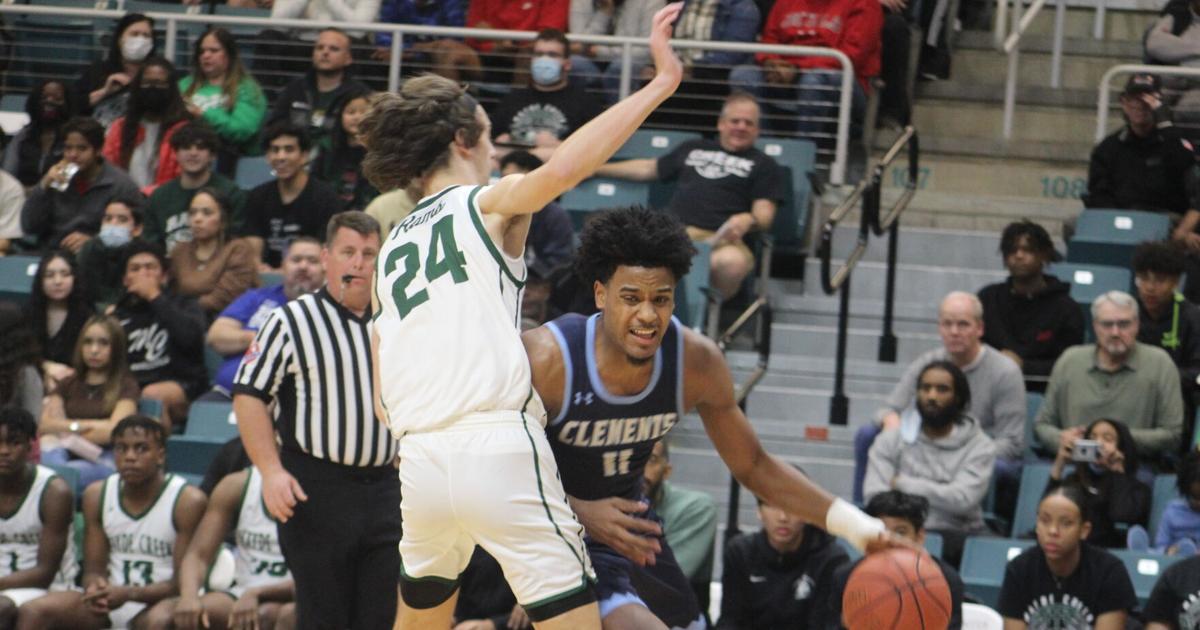 Clements continues storytelling season with regional quarter-final win | Sports
Before the season, there probably weren't many people who thought the Clements Rangers men's basketball team would even make the UIL high school basketball playoffs. The Rangers, after all, had missed the playoffs in six consecutive campaigns.
Fewer still likely would have thought the Rangers would be the last Fort Bend-area team standing when the dust settled. On Tuesday, Clements held off the Mayde Creek Rams 49-42 at the Merrell Center in Katy to reach the program's first regional semifinal.
The Rangers (28-9) will face Humble Atascocita (32-6), the ninth-ranked Class 6A team ranked by the Texas Association of Basketball Coaches, at 8 p.m. Friday at the Berry Center.
Clements emerged victorious in a game that was never separated by more than seven points – and that was Rangers' modus operandi for much of the season, with 15 of their 28 wins in single digits. Since Jan. 25, Clements has now had 10 straight games — including each of his three playoff games — decided in single digits.
The Rangers' defense has kept them in games all season, allowing just 47.2 points per game during the regular season, the district's best 20-6A players. They stepped it up even further in the playoffs, giving up just 43 points per game and holding each opponent significantly below their season average.
"They've had a lot of close games," head coach Van Price said. "And because we've been in a lot of them, we have some big game experience."
That experience paid off Tuesday night in a home-and-away game that saw the two teams trade head-spinning, if at times inconsistent, punches and flurries of points.
Sophomore guard Divine Ugochukwu was superb down the stretch, scoring 10 of his 22 points in the fourth quarter. Leading hitter Abdullah Olajuwon finished with 16 points (12 in the second half) and eight rebounds as well as four blocked shots, putting on a strong second-half performance for the second consecutive competition.
They're used to the pressure of close games, Price said. And as such, he said his team didn't panic or crumble when the shots didn't land. And he knows they will need the same mentality this weekend to defeat Atascocita – even if it was going to take time to enjoy the win.
"Our children have stayed the course," he said. "They've been in these type of games for the last month and a half and they've managed to make a few plays.