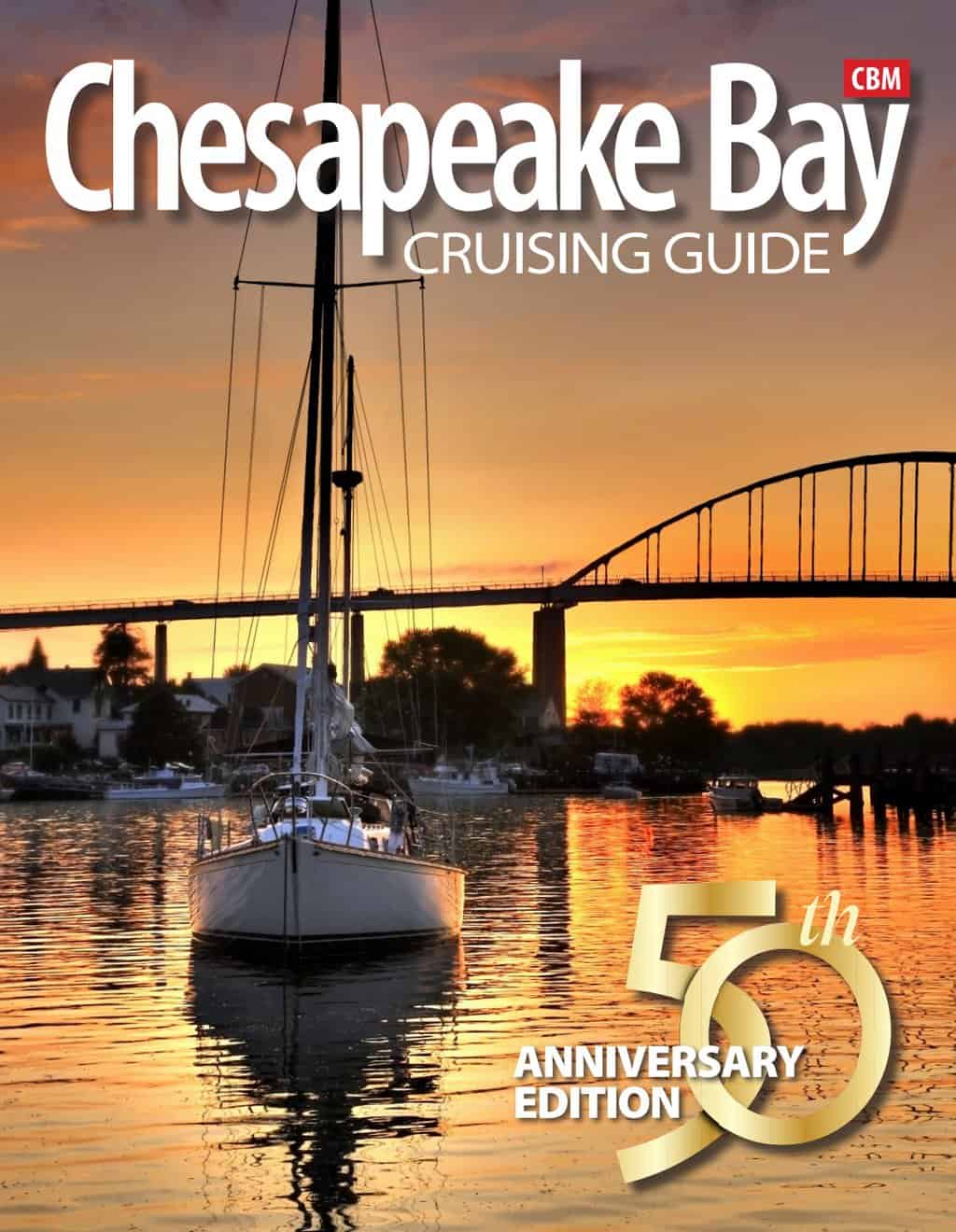 CBM's Cruising Guide Returns with 50th Anniversary Edition
After more than four years of hiatus, Chesapeake Bay Media today announced the return of Chesapeake Bay Magazineit is Chesapeake Bay Cruise Guide. This 50th anniversary edition of the venerable cruising guide will go on presale for the first time at the US Powerboat show and US Sailboat Show this week and next.
The Cruising Guide gives boaters the chance to discover more places to go and things to do on this iconic body of water.
What began with humble beginnings in 1972 as a collection of articles from bay magazine launched a way of life for many boaters on the Chesapeake.
Considered a bible for exploring the nation's largest estuary, the guide begins north with the C&D Channel and takes boaters through nearly every cove, cove, bay, and town in the Chesapeake over 200 miles south to The Atlantic Ocean. From the magnificent cliffs near Elk Neck in the north to the cypress trees guarding the mysterious Chickahominy River in the south, you'll find maps and detailed information on hundreds of marinas, anchorages, restaurants and more than 30 ports. stopover. Readers can trust the Guide, knowing that the editors have personally visited every location covered in the book's 300+ pages.
All of the bay's iconic ports are here, such as Baltimore, Annapolis, St. Michaels, Oxford, Solomons, Hampton, Portsmouth, as well as less crowded locations, such as Chesapeake City, Cambridge, Cape Charles and Yorktown. There are walking tours and points of interest ashore. There are also suggestions for three to five day cruises to all parts of the bay.
Clear, concise and comprehensive, this is the Bay Area's most praised and sought after cruising guide.
Captain John Martino, CEO of Chesapeake Bay Media, said, "CBM's Cruising Guide is literally back by popular demand. We've been getting calls and emails almost every week for over two years asking when we'll be offering the Guide. »
Edited by the team of Chesapeake Bay Magazinethe special 50th anniversary edition will be produced in a single print run of just 500 copies in the spring of 2023. New with the purchase of this edition, boaters have access to a limited, members-only section of chesapeakebaymagazine.com dedicated to cruisers.
Pre-orders are available now for $99 and can be purchased during Annapolis Boat Shows.
Stop by the CBM booth at the US Motorboat and Sailboat Shows or contact us at 410-263-2662.