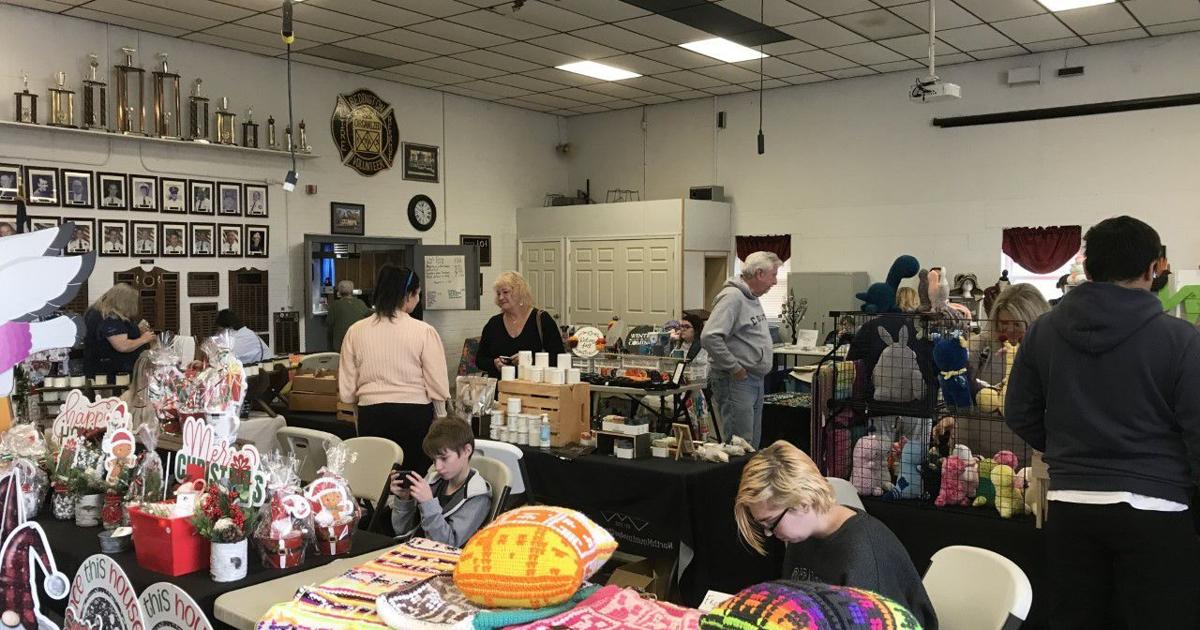 BVFD Raises Funds at Holiday Craft Market | Journal-news
BEDINGTON – A handmade holiday craft market hosted by the Bedington Volunteer Fire Department on October 23 attracted shoppers looking for unique goods. From 12 p.m. to 5 p.m., visitors browsed the market to see many handicrafts for sale or to buy raffle tickets for a chance to win prizes.
Some of the vendors include Angie's Kreative Korner, Anxiety Creations, Bonnie's Bags and Gifts, Book 'n Dog Treats, Christian Crafter, Crochet Studio, Freakshow Crochet, Hidden Springs Farm, Janya's Décor, Joyfully Made, Kimbee's Creations, Louise Shickle's Homemade, Manda's Crafty Corner, Memories in the Making, Monolu Crochet, North Mountain Apothecary, Renea's Designs, Sweet Blessings by Trish, Sweet Notes Bakery and more. Plus, author Deborah D. Hammond and Turning Pages Book Publisher came out to promote their latest books.
The craft fair is an annual event held each spring and fall to help raise funds for the Volunteer Fire Department.
"All the money we raise during the event will go to the new station," said event organizer Allison Lemaster. "This will help us furnish the new station which will be closer to the city centre."
Each year, at least one of the craft fairs is dedicated to handmade crafts by local artists.
"We want to help support artisans in the area," said Erika DeHaven. "So every year we make sure to dedicate one of the craft fairs to homemade products."
This was the sixth year that the company had held the craft fair. They had a total of 29 vendors, which was down this year due to the busy season and people still recovering from the pandemic. Lots of people stopped to go to the bathroom just in time to do some Christmas shopping.
Another craft fair will be held in April and will also include food vendors, shared organizers.
Visit the BVFD Fundraising Events Facebook page for more information on upcoming events.