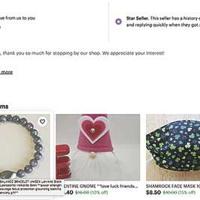 business advisor of the region is the "encyclopedia of knowledge" | News
Over the past few years, more and more people are deciding that they don't want to continue doing their same 9-to-5 job. Instead, they want to see if they can turn a hobby or passion in business while being their own boss.
That's where Lino Lakes resident Tracey Evans comes in. Evans, Founder and Managing Director of Re-Vision Advisors, has been consulting with small business owners for over 25 years. She has a bachelor's degree in business management and accounting and has been a small business owner since 2008 when she launched First Tier Accounting.
In 2019, Evans felt compelled to start another business (Re-Vision Advisors) that would allow her to be more creative.
"I did a lot of counseling with the people I counted on. Since I was a trusted person in their circle, they would come to me with all kinds of things, so I thought I should move on to counseling," Evans explained. "Instead of just doing things for people or cleaning up their mess that they created in their books, I really wanted more of a team or a collaborative relationship with people."
Evans found that her background in accounting really set her apart from some of the other business advisors. "Business consultants know a lot about business management, time management and a lot of things like that, but that was almost a weakness I saw working with them (in his previous role)," said she declared. "They could look at someone's books and say something was wrong, but they didn't know how to fix it or how to change processes."
Re-Vision Advisors helps build better businesses through advice, education and support for small business owners and their staff. Evans teaches business owners how to create and maintain the ideal business environment to grow and thrive.
"My goal is to educate people about all the different aspects of starting a business and some of the areas that they want to make sure they cover," Evans said. "I can't tell you how many people have said to me, 'I wish I had known that' or 'I wish I had met you two years ago.
She added: "I try to steer them in the right direction and make sure that if they make mistakes that they are small and can get away with it easier."
Re-Vision's services include: financial review, budgeting and cash management; implementation of the accounting process and training; development of business plans and start-up consultation; strategic planning and goal setting; and entrepreneurial coaching and leadership development.
Sonya Fritzinger, of Kermit's Disposal in Forest Lake, has been one of Evans' clients for about two years. Fritzinger was having trouble with his accountant at the time, and his bank suggested he talk to Evans.
"She taught me to take care of things on my own so that I don't have to depend on someone else and know more about what's going on," Fritzinger explained. "She was super helpful. Honestly, she's pretty much my go-to for any questions I have about anything company-related.
Just recently, Fritzinger was going through the licensing process with a county and didn't know what type of bond the county required for insurance. She called Evans, and Evans immediately answered her question and pointed her in the right direction, suggesting someone she should talk to.
"She is an encyclopedia of knowledge. She knows all the answers," Fritzinger said.
Evans really enjoys the problem solving that comes with the role and watching people learn and grow, both as a person and as a company. She particularly enjoys working with start-ups. Often, she helps clients develop "side" businesses. For example, one of her clients started making homemade caramels and turned it into a business.
Evans has her own stampede, as she owns an Etsy shop, Traceyluandholly, with her daughter. After Evans' father died, she found herself trying to reuse and sell some of her items. Once the pandemic hit, she started making face masks. The shop also sold scarves, crystal jewelry, gnomes and more.
"It was really fun," she says, adding that she met a lot of people, even if only virtually, and learned a lot more about e-commerce.
In addition to these ventures, Evans also plans to start venturing into the world of education by offering classes through Centennial Community Education. She recently facilitated a course on starting your own small business, which will be offered again this summer. She also hopes to teach another course on starting an Etsy business.