Boomerang Series: Diane Temme Stinton | Magazine L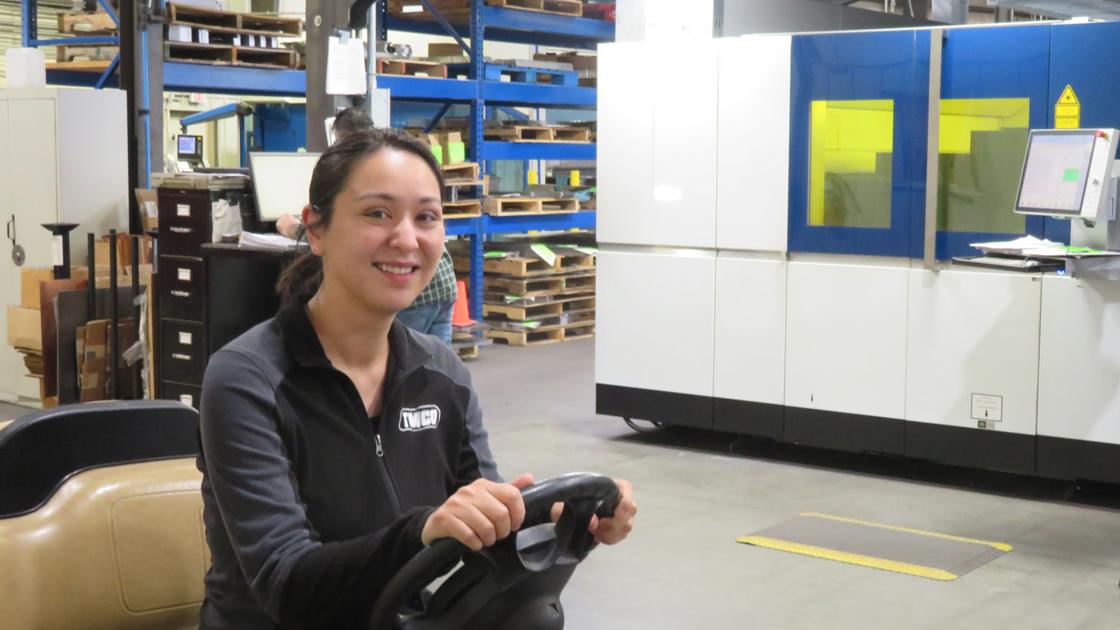 So back to Diane. There she was in England, doing what she loved, performing and teaching the violin, piano and French horn. From time to time, she would travel to Europe to perform. She was also hosting a part-time gig as a barista at a cafe in Birmingham, UK. That's where she met Stuart Stinton, the guy who came in every day, wearing a helmet, and ordering the same thing. Something about him fascinated Diane. There's a lot more to this story, so when you meet Diane at the Mill buying coffee or anywhere else in town, ask her.
Eventually Diane and Stuart got married, and when that fateful call came from mom, he said he would follow Diane anywhere. It was in 2016, and since their return they have been blessed with a daughter and exciting challenges in life.
"We packed our bags, moved to Lincoln and I showed up at the factory," Diane said. "They didn't know I was coming. I had no job description. I just arrived.
Since her return, Diane has helped develop TMCO's wellness program and has contributed to the entire operation. Meanwhile, she runs around buildings waving and talking with everyone. She is connected with a number of organizations in Lincoln including Rotary 14, the Chamber of Commerce and Prosper Lincoln. And to foster her love of music, she helped found the Crossroads Music Festival.
When asked what it was like to go back to Lincoln, her British husband and everything else, Diane replied: "I was very surprised at the international diversity of the population. My father has always hired a number of immigrants and refugees, and it is a pleasure to be able to help them support their families.