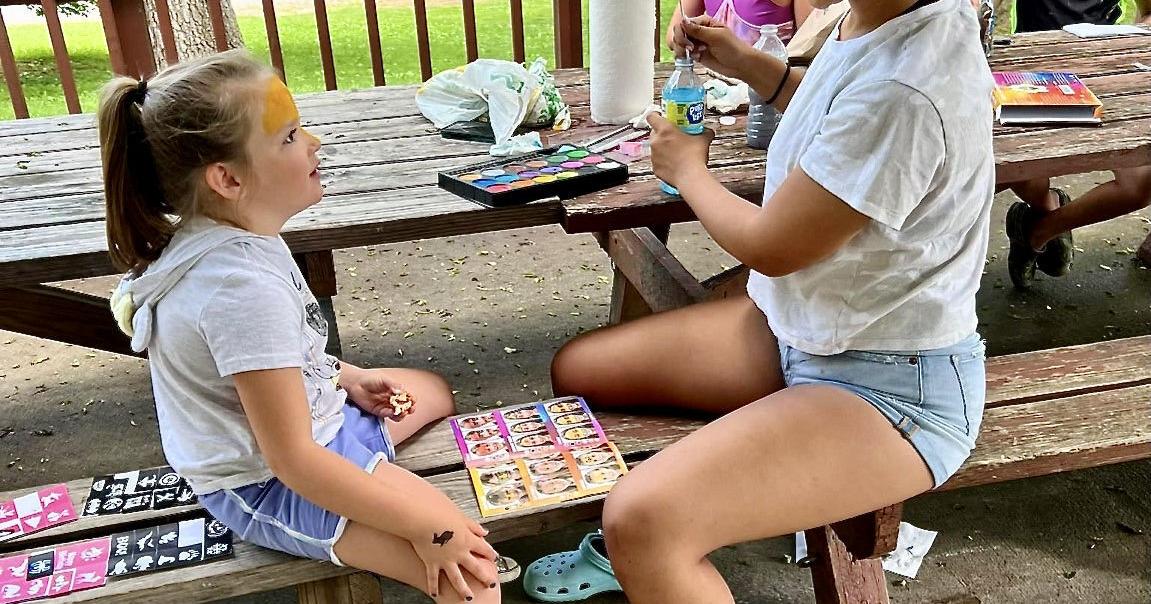 Be A Blessing: Local Children Benefit From Non-Profit Book Giveaway Event | Journal-news
SHEPHERDSTOWN — Rhonda Gales started The Blessings Closet as a way to honor her mom and dad and their efforts to share a holiday meal.
Over the years since its inception, the nonprofit has grown to provide so much more than a meal to so many people.
Young people in the community were the recipients of Gales' passion project on Sunday afternoon, as they arrived at Morgan's Grove Park to select books to take home.
"I am a proponent of reading. It's something I've done since childhood," Gales said.
She shared that her focus for the book distribution event aligned with the focus on education, as part of the premise behind The Blessings Closet.
"Clothing, food and education are the focus," Gales said. "It's about encouraging the enjoyment of reading and giving kids enough time away from electronics to read a good book."
Gales said she simply put out a solicitation that she needed children's books, and the response was overwhelming. The books available at Sunday's event were donated, not only by individuals and families, but also by Shepherdstown Library and Williamsport High School.
"My friend, Cherri Branson, from Silver Spring, Maryland, donated workbooks for grades 1-6," Gales added, mentioning that Branson is originally from Shepherdstown and is still involved in the region, while she holds a seat on the board of directors. directors for The Blessings Closet.
The children, along with their parents, were able to select books that interested them, as well as enjoy hot dogs on the grill, listen to music provided by Braeden Lee, Gales' cousin, and have their face painted by CiCi Holmes, Gales' niece visiting from Florida.
Since its inception, The Blessings Closet has been a family affair, and Gales' family has stepped up to help in whatever areas they find a need.
"All the charity has been a blessing. The people who step in when I want to do something and the support from the community is wonderful. We teach the lesson of service to others," Gales pointed out, adding that she always needs volunteers for various projects.
Visit www.theblessingscloset.com to contact Gales and find out more about the organization and all it does for the local community.
Currently, there is no fixed location for The Blessings Closet. Gales partners with the Shepherdstown Fire Department and some local churches to hold events. She is looking for a space that would allow The Blessings Closet to better serve people in need.