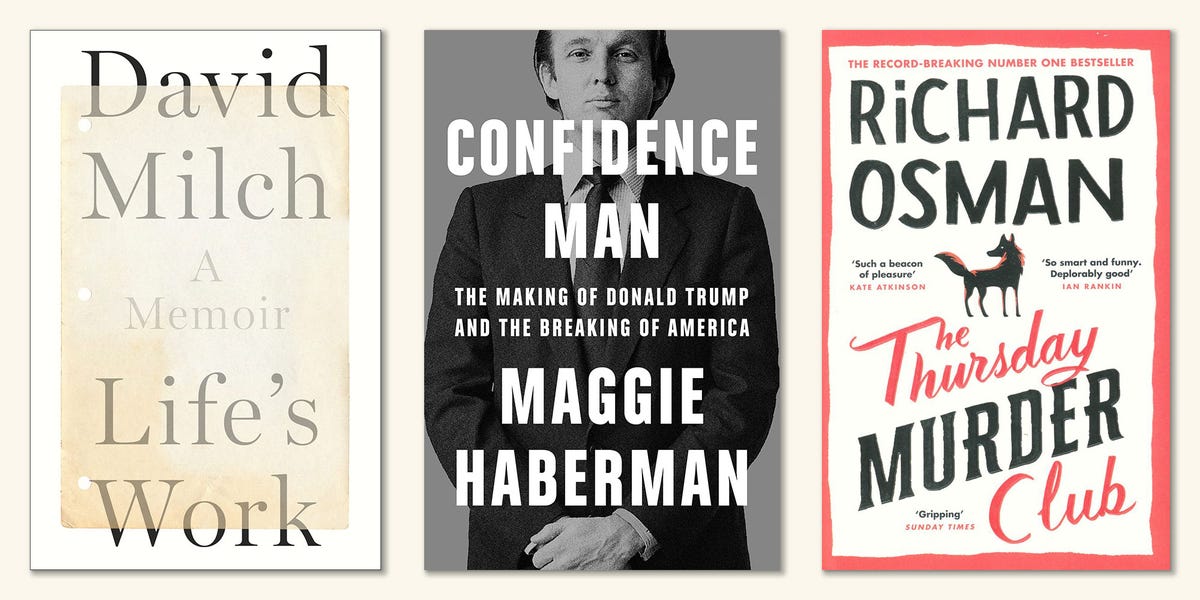 Alta Journal's California Bestseller List (October 12, 2022)
Alta Journal, with reporting from the California Independent Booksellers Alliance, brings you a handy list of top-selling titles at independent bookstores in Northern and Southern California for the week ending October 9, 2022.
The highly anticipated dystopian novel by Celeste Ng, Our missing hearts, debuted on our list just a week after its release. The book follows Bird Gardner as he grapples with economic instability and anti-Asian sentiment. If you are attracted to these topics, you may also like Your house will pay by Steph Chaone of our California Book Club's recent selections. And Nobelist Annie Ernaux's diary entry book, To get lost, makes its first appearance in this week's rankings. The French author shares passages she wrote while she was having a secret affair with a Russian diplomat. You can read more about her writing and the fact that she won the Nobel Prize in Literature at Alta Journal book publisher David L. Ulin in the Los Angeles Times.
For a complete list of titles and categories, visit the California Independent Booksellers Alliance.•
Southern California

---
HARDBACK FICTION
Our missing heartsCeleste Ng, Penguin Press, $29
The golden enclavesNaomi Novik, Del Rey, $28
Lucia by the seaElizabeth Strout, random house, $28
Less is wasted, Andrew Sean Greer, Small, Brown, $29. Read it High see againw
HorseGeraldine Brooks, Viking, $28
HARD-COVER NON-FICTION
Confidence Man: The Creation of Donald Trump and America's CollapseMaggie Haberman, Penguin Press, $32
I'm glad my mother diedJennette McCurdy, Simon & Schuster, $27.99
Starry Messenger: Cosmic Perspectives on CivilizationNeil deGrasse Tyson, Henry Holt and Co., $28.99
Life's work: a memoirDavid Milch, Random House, $28
Crying in H Mart: A MemoirMichelle Zauner, Knopf, $26.95
COMMERCIAL POCKET FICTION
Earth Cuckoo CloudAnthony Doerr, Scribner, $20
The Seven Husbands of Evelyn HugoTaylor Jenkins Reid, Washington Square Press, $17
It ends with usColleen Hoover, Atria Books, $16.99
The Thursday Murder ClubRichard Osman, Penguin, $17
The man who died twiceRichard Osman, Penguin, $17
COMMERCIAL PAPER NON-FICTION
My bodyEmily Ratajkowski, Metropolitan Books, $16.99
To get lostAnnie Ernaux, Alison L. Strayer (Trad.), Seven Stories Press, $18.95
The Four Agreements: A Practical Guide to Personal FreedomDon Miguel Ruiz, Amber-Allen Publishing, $12.95
Fuzz: When nature breaks the lawMary Roach, WW Norton & Company, $16.95
All About Love: New Visionsbell hooks, William Morrow & Company, $16.99
Northern California
---
HARDBACK FICTION
Our missing heartsCeleste Ng, Penguin Press, $29
Lucia by the seaElizabeth Strout, random house, $28
Less is wasted, Andrew Sean Greer, Small, Brown, $29. Read it High see againw
HorseGeraldine Brooks, Viking, $28
Fairy taleStephen King, Scribner, $32.50
HARD-COVER NON-FICTION
Confidence Man: The Creation of Donald Trump and America's CollapseMaggie Haberman, Penguin Press, $32
I'm glad my mother diedJennette McCurdy, Simon & Schuster, $27.99
What if? 2: Additional serious scientific answers to nonsensical hypothetical questionsRandall Munroe, Riverhead Books, $30
Starry Messenger: Cosmic Perspectives on CivilizationNeil deGrasse Tyson, Henry Holt and Co., $28.99
Solito: a memoirJavier Zamora, Hogarth Press, $28
COMMERCIAL POCKET FICTION
Earth Cuckoo CloudAnthony Doerr, Scribner, $20
The Seven Husbands of Evelyn HugoTaylor Jenkins Reid, Washington Square Press, $17
It ends with usColleen Hoover, Atria Books, $16.99
The phraseLouise Erdrich, Perennial Harper, $18
Where the Crawdads singDelia Owens, GP Putnam's Sons, $18
COMMERCIAL PAPER NON-FICTION
All About Love: New Visionsbell hooks, William Morrow & Company, $16.99
Fuzz: When nature breaks the lawMary Roach, WW Norton & Company, $16.95
Body Keeps Score: Brain, Mind, and Body in Trauma HealingBessel van der Kolk, MD, Penguin Books, $19
Braiding Sweetgrass for Young Adults: Indigenous Wisdom, Science and Plant TeachingsRobin Wall Kimmerer, Milkweed Publishing, $20
Finding the Mother Tree: Discovering the Wisdom of the ForestSuzanne Simard, Vintage, $17
Source: California Independent Booksellers Alliance