20 fun things to do this week (08.30.21)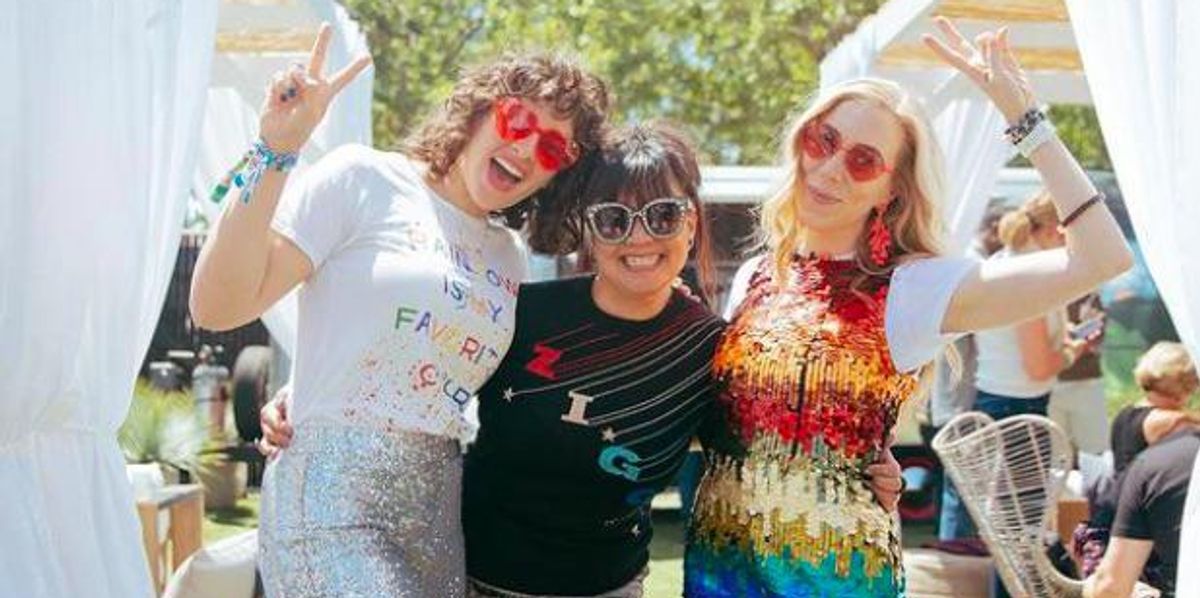 Attention please: the guys from Trick Dog have opened a new bar, Chezchez. Their menu has a whole Bloody Marys section and they also have a parklet. You know what to do.
Plus, see the "My Park Moment" photo exhibit in the Presidio, grab a table in Fiorella's new restaurant, listen to the Oakland Symphony under the stars, and kick off Labor Day weekend with a cruise. with caviar.
---
Have a good week!
Order a pie at Fiorella's Sunset spot. If you miss a snack on Park Chow's rooftop terrace, you'll be more than happy to learn that Italian dishes like pizza burrata and bucatini alla pomodoro as well as plenty of drinks are now on offer in the space; opens monday. // Fiorella, 1240 9th Ave. (Inner Sunset), fiorella-sf.com
Learn a thing or two about aging with Dr Judith Campisi, professor of biogerontology at the Buck Institute for Research on Aging. She will explain how aging processes such as cellular senescence increase our susceptibility to disease and the development of new drugs targeting senescent cells; Monday at 7 p.m. // HopMonk Tavern, 224 Vintage Way (Novato), seetickets.us
Have drinks at At home, the latest mixology hot spot from the Trick Dog team. Try to choose from a long list of Bloody Marys, Negronis, Old Fashioneds, Daiquiris, and Martinis. Don't skip bites like baby sardines, shrimp cocktail, crispy potatoes and a chilled whole artichoke; open Tuesday to Saturday from 4.30 p.m. to 10 p.m. // Chezchez, 584, rue Valencia (Mission), chezchezinsf.com
Attend the My Park Moment photo exhibition showcasing 400 images, taken from submissions from over 7,000 park lovers, ranging from children to professionals; the opening day is Wednesday from noon to 6 p.m. // Various locations in the Presidio, details on presidio.gov
"Meat Up" at Dirty Habit. Over the next few weeks, eat your weight at international barbecue styles – from Texas and North Carolina to Korea – with DJ tunes and whiskey flights; From 5 p.m. to 10 p.m. on Wednesdays until September. // Dirty Habit, 12 4th St. (SoMa), viceroyhotelsandresorts.com
To verify Just a word … Plastics, a group exhibition dealing with planetary sustainability, environmental injustice and the fact that a million plastic bottles are used every minute around the world. While you're at it, shop for zero waste household items; until September 11. // Rena Bransten Gallery, Minnesota Street Project, 1275 Minnesota Street (Dogpatch), renabranstengallery.com
Book a stay at AutoCamp Joshua Tree. Book now for a 20% discount and be among the first to discover the desert oasis with Airstream stays, plunge pool and outdoor bar. // Joshua Tree AutoCamp; book on synxis.com
Fall in love with El Rio. Lisa Geduldig returns to the Sunshine State Bay Area to host some local comics on the patio; Thursday at 7 p.m. // El Rio, 3158 Mission Street (Bernal Heights); tickets ($ 10 and more) on cityboxoffice.com
Dance among the free-range hens at the new farm, an outdoor concert hall of the non-profit Green City project focused on sustainability. Take in a concert like this weekend's Karma Roulette Quartet and see fog catchers, flower beds, goats and more; Sunday from 1 p.m. to 3:30 p.m. // The new farm, 10 Cargo Way (Bayview), thenewfarmsf.org
Enjoy the Oakland Symphony under the stars. Pre-order food and wine at Rocky's Market Brooklyn Basin, then listen to "Stirring Serenades," Thursday at 6:30 pm. // Brooklyn Basin, 288 9th Ave. (Oakland), details on rockysmarket.com
Reconnect with The Winter Tale. If you needed proof of the bard's enduring relevance, this Shakespeare play, presented by Cal Shakes, seems too fair for the time; 7:30 p.m. Friday and Saturday, 4 p.m. Sunday. // Bruns Amphitheater, 100 California Shakespeare Theater Way (Orinda), tickets on calshakes.org
Kick off Labor Day weekend with a caviar cruise. Board the Peregrine with The Caviar Co. at Pier 15 or downtown Sausalito, then cruise around the bay while tasting various varieties of caviar and eggs as well as appetizers and glasses of Widow; Saturday, departure from SF at 5.15 p.m. and Suasalito at 5.45 p.m. // Tickets ($ 130 per person) are available on thecaviarco.com.
Date Chris Stapleton, Guns N 'Roses, and Foo Fighters at BottleRock. If you haven't had tickets in a long time, try the official ticket exchange; From Friday to Sunday. // Napa Valley Expo, 575 3rd St. (Napa), Ticket Redemption & Details bottillerocknapavalley.com
Attend BottleRock after-shows closer to you. UC Theater Berkeley hosts funk, jazz and pop performances at 8 p.m. on Friday, Sunday and Monday. // The UC Theater, 2036 University Ave. (Berkeley), tickets (prices vary) on etix.com
Stop by "La galerie des chats" and purr on a variety of feline portraits. Wear a cat mask for a chance to win a Colin Hurley painting; Saturday from 5 p.m. to 10 p.m. // Firehouse Art Collective, Lottie Rose Art Gallery, 6117 San Pablo Ave. (Oakland), firehouseartcollective.blogspot.com
Time travel all year round 2167. David Templeton's Sci-Fi Mystery Galatea involves a robot specialist, a missing ship and many secrets; Friday at 7:30 p.m., shows until September 19. // Spreckels Performing Arts Center, 5409 Snyder Ln. (Rohnert Park); tickets ($ 36) on parc-rohnert.ca.us
Embark on a musical scavenger hunt in San Francisco. Assemble a passionate music team and spend the long weekend taking on over 100 challenges to celebrate the city's musical history. You could also win prizes; from noon on Saturday to Monday at 8 p.m. // Ddetails on bff.fm
Wish more Juanita! a happy 33rd birthday (again). Witness the entertainment of DJ Rolo and Fred Rowe Foto with lots of dancing and drinks, of course; 9 p.m. to 2 a.m. on Saturday. // Powerhouse, 1347 Folsom St. (SoMa), details on facebook.com
See a fashion show with sci-fi inspired looks– with local designers, artists, drag artists, students and activists – on the outdoor track of Kapwa Gardens. The event is a benefit for the SF Anti-Displacement Coalition; Sunday from 1 p.m. to 3 p.m. // Kapwa Gardens, 967 Mission Street (SoMa), kapwagardens.com
Eat bacon, drink wine at St. Supéry's #CaBacon experience. Pairing includes Hobb's bacon with pickled maitake mushrooms and Point Reyes blue cheese with Rutherford Estate Vineyard Cabernet Sauvignon 2017; Friday, Saturday and Sunday at 11 a.m. // St. Supéry Estate Vineyards & Winery, 8440 St. Helena Highway, tickets ($ 65) on stsupery.com