1.25 million overgrown oysters planted in reefs since 2020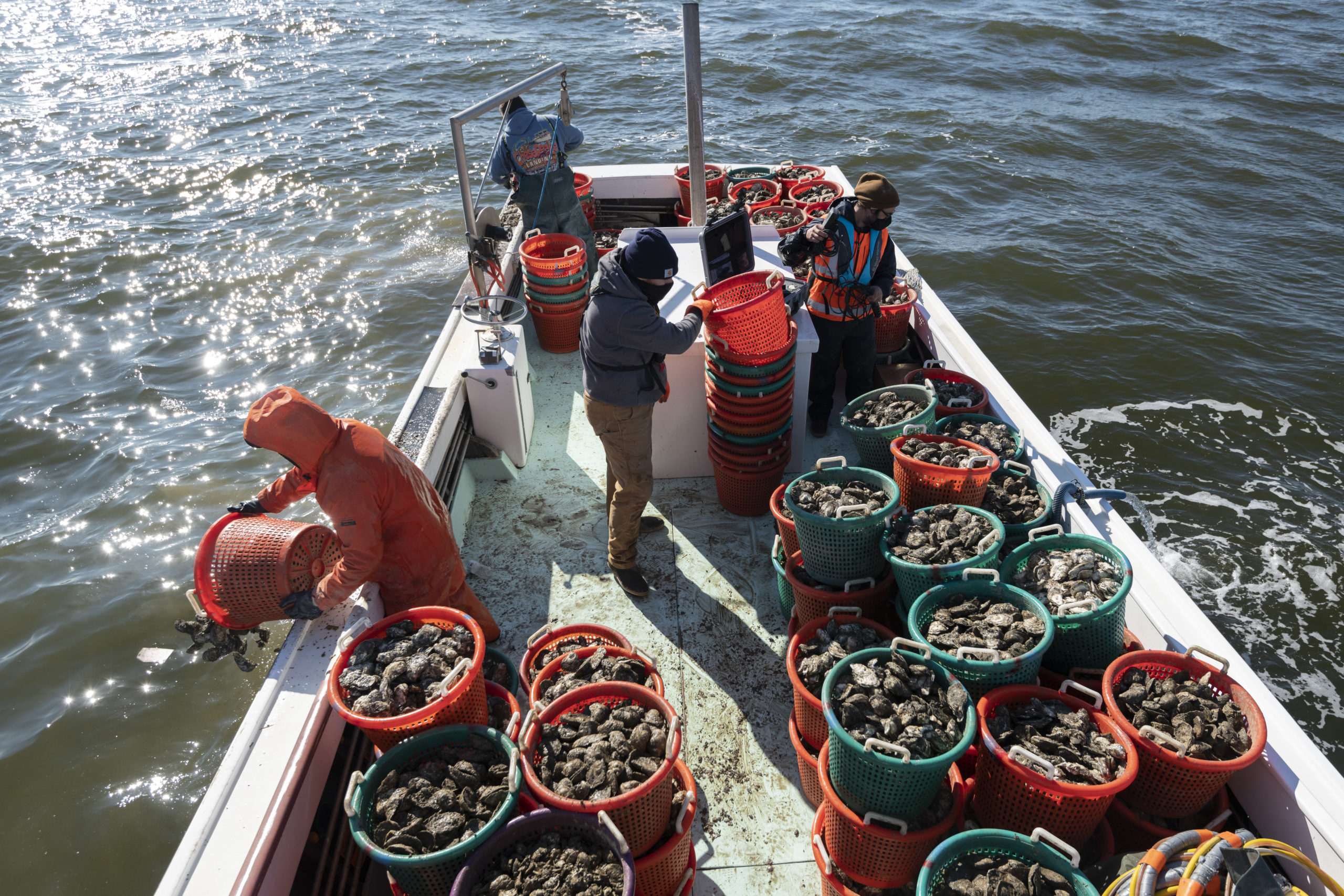 It was one of those creative solutions to a problem caused by a pandemic: The bay's aquaculture industry was left with an overgrown oyster, as demand for restaurants fell sharply due to closures. COVID-19.
Thus, these overgrown oysters, becoming unfit for consumption, were purchased from oyster farmers and replanted on sanctuary reefs in Eastern Bay and in the Nanticoke and St. Marys rivers. Today, Nature Conservancy announced a milestone in the program known as "SOAR" (Supporting Oyster Aquaculture and Restoration). More than 1.25 million oysters have been planted since winter 2020.
The national program is a partnership with Pew Charitable Trust, supported by the Maryland Department of Natural Resources, University of Maryland Extension and Oyster Recovery Partnership. The program bought surplus oyster stocks from 26 farms in Maryland, easing their financial burden and helping the oyster population at the same time.
"The SOAR program not only provided us with a much needed injection of funds, but it also freed up space and equipment for the next generation of oysters," said Kevin McClarren, Managing Director of Choptank Oyster Company. "We depend on sales to make room on the lease and COVID-19 has put an end to that. In the near future, the continuation of the program will help eliminate a glut of oysters on the market. We will have two years of production to cope with the lower prices.
The Nature Conservancy believes SOAR could inspire a growing market for aquaculture companies to supply oysters for restoration efforts. "We hope this program can serve as a model for a new market where growers can continue to sell their product while supporting bay restoration efforts," said Tim Purinton, executive director of The Nature Conservancy in Maryland and DC.
Thanks to Maryland oyster purchases, 17 acres of oyster reefs have been improved at three different sanctuaries. The program also operates elsewhere in the mid-Atlantic, as well as in New England and Washington State. So far, the SOAR program has purchased over 3.5 million oysters across the country.
-Meg Walburn Viviano